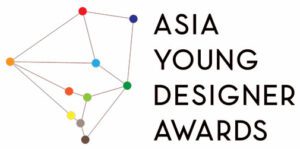 After many months and lots of blood, sweat, and tears, the awarding ceremony of AYDAPH2019 is finally here!  In just a few hours we will know which of our finalists in Architecture and Interior Design will bring home the gold.
AYDAPH is an acronym for Asia Young Designer Award Philippines, a competition open to Architecture and Interior Design students in their third year or higher. It is a national competition sponsored by Nippon Paint and its partners, of which the Philippines is only one of 15 participating countries. The winner of the national competition will go on to compete at the international AYDA competition where the gold awardees of each participating country will vie for the title of Asia Young Designer of the Year.
AYDAPH2019 Finalists
Hundreds of entries were screened last December 2019 and whittled down to forty (40) which was later further whittled down to nineteen (19). These 19 are the best of the best for the year.
Finalists in Architecture
Nine (9) architecture students made it through the oral presentations and impressed the judges enough to make it to the finals.
Finalists of Interior Design
Ten (10) interior design students made it through the oral presentations and impressed the judges enough to make it to the finals.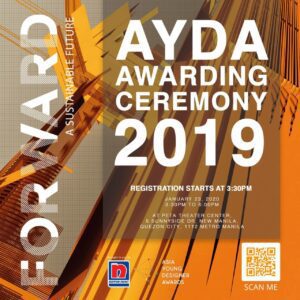 The Asia Young Designer Awards challenges students of Architecture and Interior Design to come up with innovative and sustainable designs that could potentially be implemented in the future.  Aside from cash prizes the finalists (and especially the winners) have the opportunity at an internship with a prestigious firm.
I, personally, am eager to see what innovations these students have come up with.  If you want to see for yourself, register at http://bit.ly/AYDA2019Awarding and come to PETA today see our finalists and their entries for yourself!
I am a Benildean, I have been teaching in Benilde for more than ten years. And even though I do not teach in Architecture or Interior Design department I can't help but feel pride for the accomplishments of our students. We have SIX (6) students who are finalists at the prestigious Asia Young Designer Awards Philippines … 1 in Architecture and 5 in Interior Design and the Awarding Ceremony is today … we will soon find out who will win in each category.
Aside from the big prize, there is a People's Choice Award which is based on online likes. If you would like to vote for our Benildean students please visit the following links:
The awarding ceremony is tomorrow, January 23, 2020, at 3:30 pm at the PETA Theater. If you are interested in attending please register at
http://bit.ly/AYDA2019Awarding
. Facebook likes will only be counted until right before the ceremony so do take the time to like the photos of our fellow Benildeans today.
Thank you for your support.