As people continue to adapt to the new normal as a result of the global pandemic, so have company owners and how they approach their businesses. With more safety measures in place, many leaders are reconfiguring their workplace to operate better than they have before. If like these business owners, you too are planning to have your own workspace, Filinvest Alabang, Inc. shares these considerations to make the office remarkably safer and healthy for you and your employees:
Open business in a city offering green open spaces.
While Metro Manila has long been the hotspot for various mixed-use developments surrounded by residential, lifestyle, and office spaces, the pandemic has completely changed this perception. Now, more business owners are considering locations outside the saturated and highly congested Manila. The location of Filinvest City, a garden and future-ready central business district with landscaped path walks, means employees and visitors can take leisure walks around the city. Biking is also encouraged with its dedicated bike lanes and signages. Likewise, for commuters, there's an available eco-loop that roves within the city.
All your lifestyle and essential needs are within reach.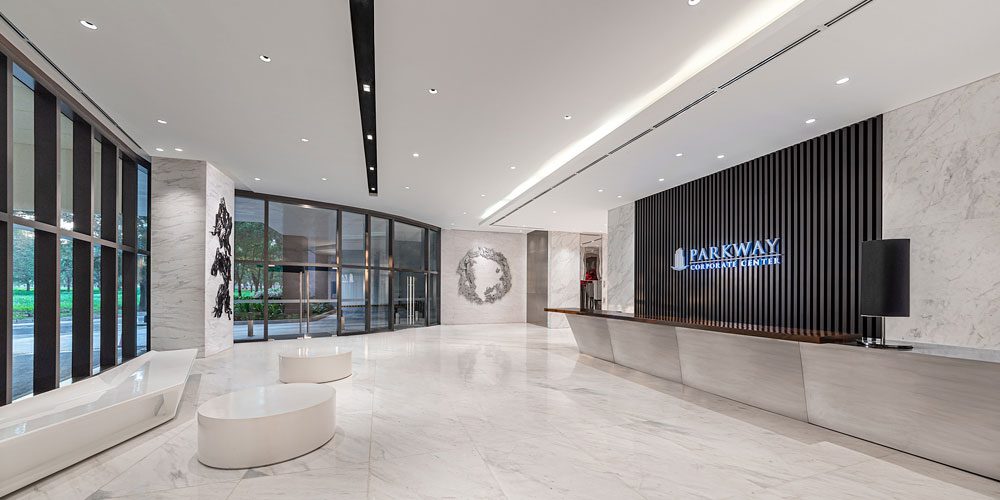 These days, it's become increasingly important to stay within your own confines to ensure your safety. Parkway, being in a live-work-play CBD, means professionals don't need to travel far because lifestyle and essential establishments are in close proximity. There are residential options, lifestyle hubs, top-notch academic institutions, world-class hospitals, and government institutions to cater to all needs. Parkway sets the corporate tone within the city as it is specifically located at the exit of SLEX coming into Filinvest City's economic core, the Spectrum District. With the Skyway, Filinvest City is also just 30 minutes away from the international airport, further making Parkway an ideal spot for every local or multinational business. Likewise, commuters can access Parkway as it is just across Festival Mall in Filinvest City, which offers transportation to Northern and Southern cities.
A corporate establishment that champions sustainability.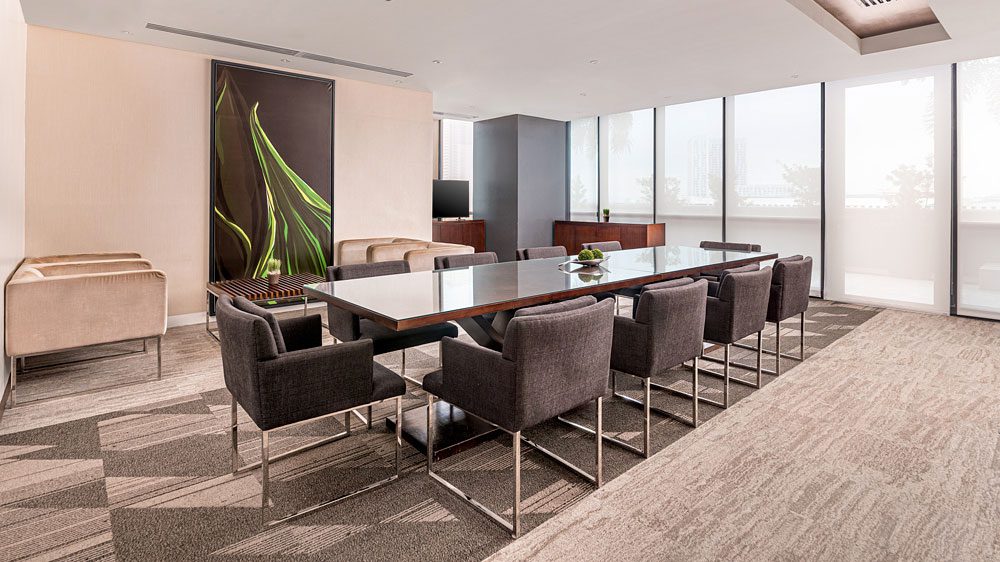 More and more businesses are becoming conscious of adopting sustainable practices at work. Building a business at Parkway already takes them a step toward a more eco-friendly direction. As a LEED Certified development, Parkway promotes an eco-friendly, clean environment that encourages a sustainable lifestyle for its tenants. Living up to its distinct green building standards, the corporate building features open spaces lined with lush greeneries such as the podium deck garden and pocket balconies on every five floors. These spaces allow employees to take a breather in between work. Meanwhile, Parkway's glass curtain wall is also double-glazed with a low e-coating to prevent heat and UV radiation. This makes the building more sustainable as well as cost and energy-efficient.
Business upgrade in a prestigious address.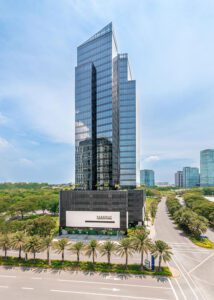 Upgrading a business doesn't just involve changing the company's systems or structure, it's also considering the address to add more value to the company. Notably, Parkway is situated in a highly coveted corner lot address that makes it a highly-visible spot so it's easier to find. Complementing the building's green features is the building's modern look and design — by one of the country's top architectural firms, H1 Architecture and Design — to give a premium to your business.
The fine aesthetics of Parkway exudes a credible and world-class office look providing a prestigious office building you can be proud to call your address. Matched with its prime location, Parkway puts every business to an absolute advantage with its carefully designed architecture bringing businesses to success inside a thriving CBD.
A future-ready corporate space that appreciates over time.
Business owners must always be prepared for the ever-changing socio and economic landscape. For business owners or investors looking for a viable business opportunity, Parkway is a winning choice. Being located inside the thriving Filinvest City provides opportunities for growth.
The city's land value experienced strong appreciation from its investment as land prices increased by almost 6x, and accommodation values have increased by almost 7x over the last decade.
As the city takes a big leap toward becoming a dynamic business hub, Daphne Sanchez, First Vice President, Filinvest Alabang Inc, said, "Parkway Corporate Center buyers realize that their units will rise in value as more projects are put up in the city to address employees' and residents' needs for mobility and the desire to be in a well-integrated live-work-play environment."
Now ready to accept more tenants, Parkway offers flexible and combinable office units ranging from 36-250sqm to fit the clients' size requirements. So for business owners aspiring to own future-proof and safe office space in the new normal, have all that and more at Parkway Corporate Center.
"Filinvest Alabang Inc. has always been forward-thinkers. This mindset has allowed us to quickly adapt to the current normal, allowing us to offer a host of properties that cater to the varying needs of our market. It's no different for Parkway, which has different units that can be customized to fit the vision of companies as they upgrade their business in the new normal," concluded Daphne Sanchez, First Vice President, Filinvest Alabang Inc.
To know more, visit https://filinvest.com/project/parkway-corporate-center