Growing up, have you ever been curious about Philippine mythology? In the case of author Kadi Serafica, it transcends curiosity and crosses over to fascination. This was evident when he passionately talked about how many have forgotten or are unaware of Philippine myths and legends. He muses on how contemporary storytellers have tried to reimagine similar stories and bring them to the attention of mass media.
As a contemporary storyteller, Kadi wants to create books that would bring back the stories he grew up listening to from his elders while giving a modern take to these tales.
From age 6, Kadi had imagined this complex world and was unsure how he would get it down on paper. Upon reading the books of Canadian author Stephen Erikson, Kadi felt that there was a potential audience for his stories on Philippine myths and legends.
The Awakening
Since fantasy and horror are his chosen genres, it comes as no surprise that The Awakening has a dark feel. The Awakening is the first volume of a series called Alamat, A History of the Awakened, which introduces the readers to the four bloodlines from which the awakened (those with powers) are born. These are the Datu, the Mangayaw, the Kampon ng Kadiliman (which includes some of the fantastic creatures you hear about in the Philippines, such as aswang and tiyanak), and the Salat.
There's something for different readers. Kadi has done his best to bring the readers familiar stories with a twist. There are several stories in one volume, some with a bit of comedy, others with a little drama.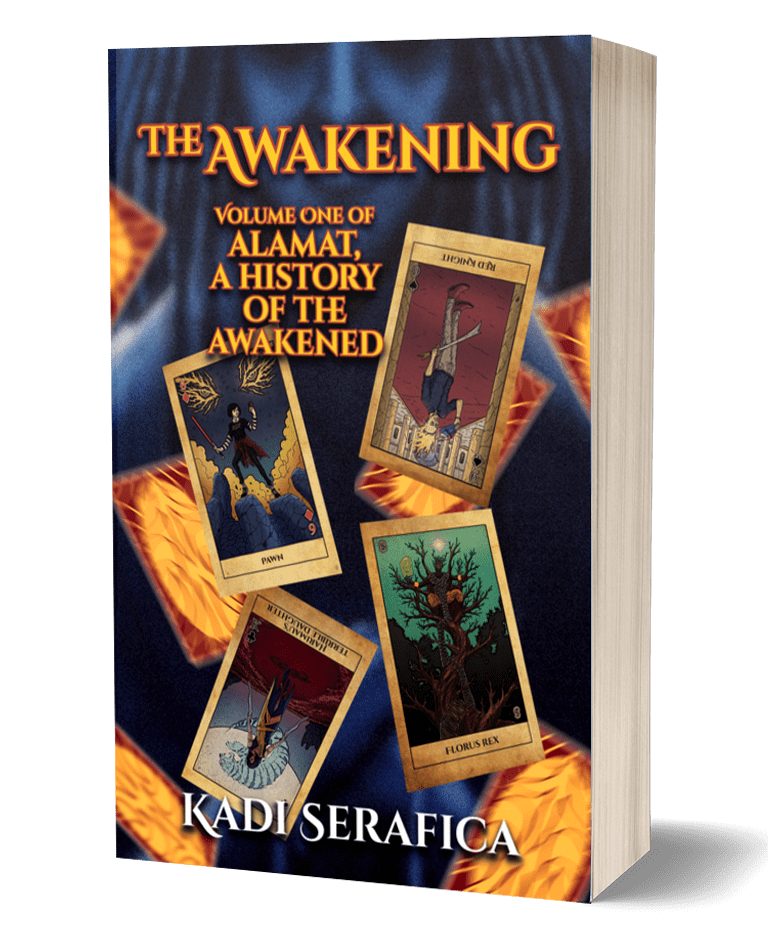 The series Alamat, A History of the Awakened, is purposely written in a mix of English and local words. This encourages readers to learn more about these local myths and legends and learn their original stories. Kadi hopes to increase interest in our history and Philippine tales and get a glimpse of what our ancestors valued and how they saw the world.
He quotes Jose Rizal, "Ang hindi marunong lumingon sa pinanggalingan, hindi makakarating sa paroroonan. (A person who does not look back at where he came from will not get to his destination.)"
Buyers of the physical copy of The Awakening will be getting more than just the book. They also get access to Behind the Veil, a companion guidebook to how the world of Alamat works, and additional information on each character.
The Awakening will be available by November 2023 through Paperkat Books.