The concept of ready to eat meals is not new to us, another name for it is "frozen dinners".  The difference, I suppose is that while most frozen dinners as we see them in foreign movies are full meals made for one person alone, Purefoods Ready to Eat meals are made for families.
But this is also a reflection of how Filipinos enjoy sharing meals with family or friends.  I know of very few Filipinos who cook full meals for just one person.  We always tend to cook so much that we are eating the same thing for an additional meal or two. 😀
Purefoods Ready to Eat variants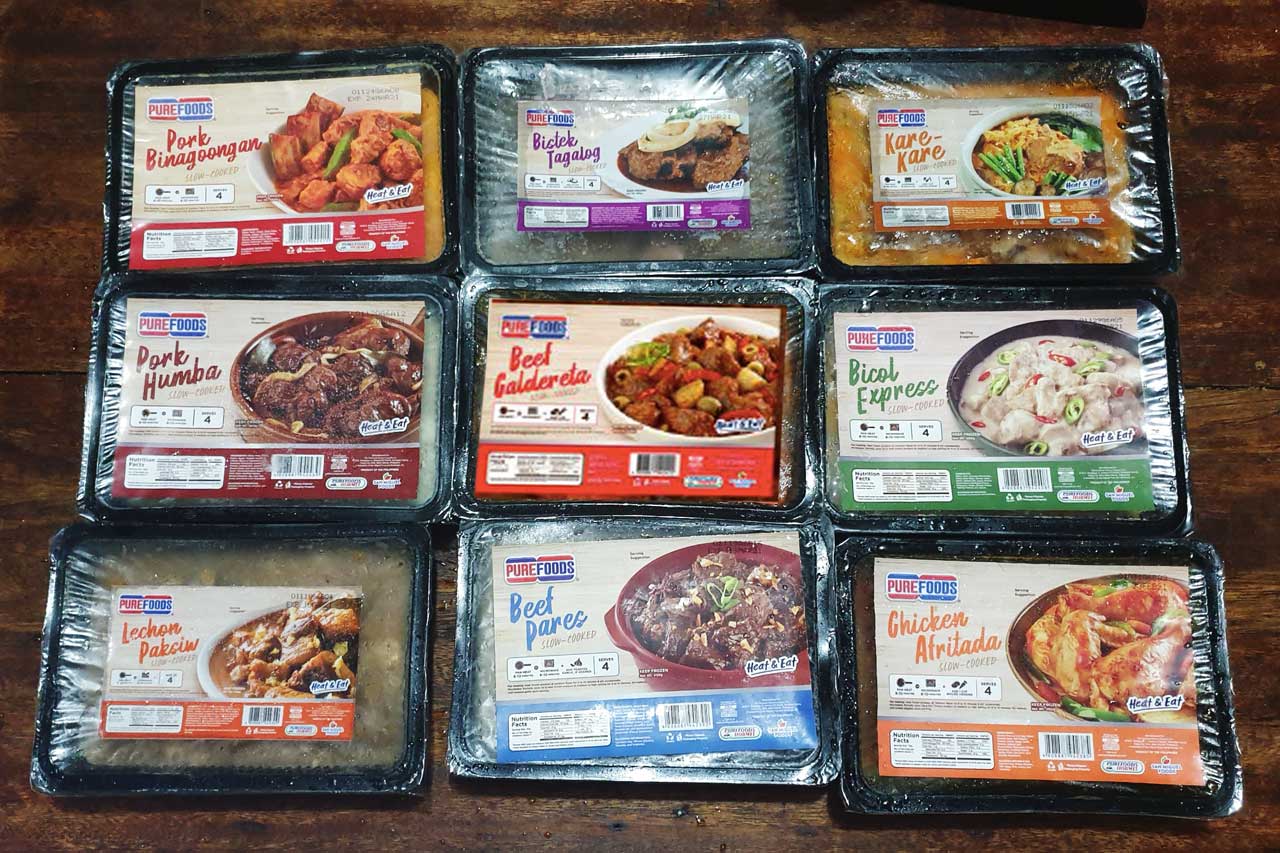 At present, there are a total of nine (9) variants … each one a standard Filipino dish and (as the packaging says) it has already been slow-cooked to give us, the consumers, the softest, juiciest, most delicious viands in minutes what would usually take us so much time to prepare … because "love takes time".
I was able to get every variant (except the beef caldereta which I just photoshopped in the picture above to complete the set) and I will try to cook and review each one every day.  In our house, there are quite a few people so I have to really think about what I will cook every day and how to stretch it, given how expensive meat and vegetables are.
Also, I am quite handy in the kitchen so I will quite likely do more than just put these babies in the pan, heat, and serve. 🙂  Watch out for what I cook up in the coming days.
Purefoods Ready to Eat viands are available at http://themall.sanmiguelfoods.com and at some supermarkets and groceries.  Prices vary depending on the viand you purchase.