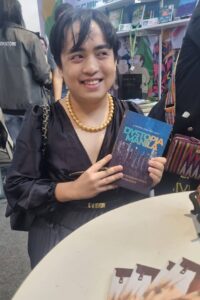 Aaron Joshua Jorge Wagan, aka Joshua Jorge, is a medical student by day and a writer when he can fit in the time. He enjoys making (in his own words) crappy TikTok videos.
He shared he used to write on Wattpad but stopped because he easily gets demotivated, thinking no one was reading his work. Later, he joined a competition called Hermosa Pieza, which was focused on Filipino BL.
The main prize was to have your concept made into a series. Joshua made it to the top 15 but ran out of time because his work became too lengthy. That was when he realized he wanted to write a full-fledged novel.
Good timing. This was also when he met Kath Eustaquio-Derla of PaperKat Books. He then joined her mentoring program.
What inspired you to write?
I write as an expression of what I want in my life. I write because I want to show the reality of things. I want to write something representative of the LGBTQ+ community, as well as the discrimination within the community, which isn't really talked about in literature. I want to start it here in the Philippines.
What's your writing style?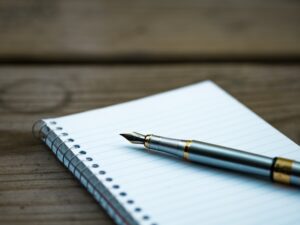 I'm more of a bottom-up writer. I plan everything. There's a lot of work that's going into making my upcoming novel as realistic as possible, from word-building to character profiles.
I follow a 3 step plan. I start with creating the notes – the skeleton of my story. Next, I flesh it out and actually write the novel. Last is the editing phase.
I write every day as much as I can manage within my limited time since I'm also a medical student. I love the internet. It's a really useful tool for gathering ideas.
Dystopia Manila: Twisted Visage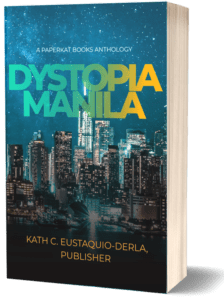 This was something outside of my comfort zone. I am used to writing romantic, queer-filled stories. This was my first foray into sci-fi. It was very challenging.
I took inspiration from several things – the flooding in Marina and ideas from movies like AI and Wall-E.
I deliberately left the story hanging to let the audience decide on their own how the story will end.
Advice for aspiring authors
If it's really your passion, go for it. Someone will read it. Channel your emotions into your writing.
Social Media
Readers can follow Joshua on:
Facebook/Meta: Joshua Jorge
Instagram: @jjorge.wr
TikTok: @jjorge.wr
Published Work
Paperkat Books (anthologies)