Sheryl Anne Sanchez Lugtu is a cat lover and is currently taking her master's in literature. Tasia, as she prefers to be called, appreciated the efforts of a local TV station to bring out more science fiction stories. It inspired her to get out of her comfort zone and participate in Dystopia Manila.
A reader before she became a writer, Tasia loved pop-up children's books. Reading the Wizard of Oz made her think up her own stories. She started writing at about grade 4. She used to write on intermediate pads left over after the school year would end. She made stick-figure comics and wrote flash fiction before she knew what it was called.
The Publishing Experience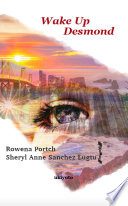 Her first experience of publishing was with Ukiyoto. She didn't know it would become a paperback. She saw their ad and thought they were looking for stories to print in a magazine. She partnered with Ms. Rowena Portch, an American who was based in San Francisco, California, to write Wake Up Desmond, a story about a boy born blind who gained sight after an operation.
"It was very challenging to write. I'm not an American like my partner. The way we wrote the style was different – the terminology, slang, etc. I had to adjust to her way of writing. This was 2010," she shares.
Tasia has participated in several anthologies. The most recent with PaperKat Books.
She has a lot of one-shot stories on Wattpad, and she likes leaving editor's notes on Wattpad stories she reads.
Dystopia Manila – Beyond the Necropolis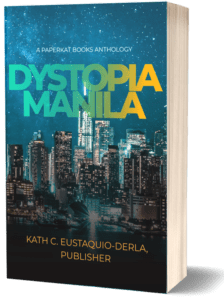 The story is set in Manila in the not-too-distant future. It's a mystery about who took the gem that protects the air in Manila.
She used the name Necropolis about the citizens in the city who move like they are dead inside even if they are not physically dead.
Is there anything you edited out of the story?
I had to delete some characters because the story would be too long.
What kind of research did you have to do for this story?
I had to research a lot of things, such as terminology. I also had to research the atmosphere and some information about the current situation of our air.
Do you read the reviews of your readers?
Yes. I look forward to reading how to improve my work.
Current project
She is working on writing a memoir of her mom before she forgets things.
Social Media
FB Page: tasiathephilosopherwrites
Published Work 
Ukiyoto
PapaerKat Books  (Anthologies) – available via Lazada
Pasko na Naman

 

Dystopia Manila
Love in Style Volume II