Sterling Bank of Asia (SBA), one of the country's leading thrift banks, signed a memorandum of agreement with My Shelter Foundation's Isang Litrong Liwanag (A Liter of Light) — a global movement that provides sustainable solar bottle bulb to underprivileged communities nationwide.
The initiative falls under SBA's Kind Heart Gives Campaign, an annual CSR activity that allows every employee an opportunity to share and give back to the community.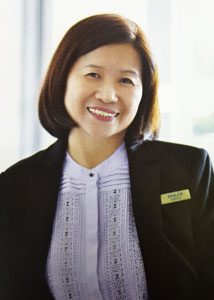 "We've been looking for a partner who promotes renewable energy that extends it to the grassroots level," said Ma. Dulce Edillor, SBA's First Vice President and HR Group Head. "Isang Litrong Liwanag provides affordable, sustainable solar lights to people with limited or no access to electricity," Edillor added.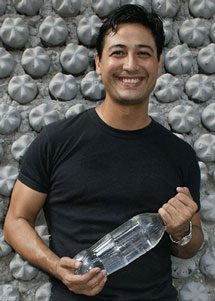 This year's Kind Heart Gives tagged as "Give Light on Christmas Day" is divided into two phases, the first phase is where Sterling Bank volunteers built solar lamps through a workshop conducted by Liter of Light founder, Mr. Illac Diaz.
To welcome 2020, the second phase of the partnership will take place this January, where SBA employees will turn over the solar lamps to 120 families living in Angat Dam, Norzagaray Bulacan.
During the workshop, Diaz further stressed how the activity provides clean energy and how the technology is so simple and sustainable at the same time. He mentioned how companies, like Sterling Bank, play a big role in reaching a wider market through its CSR program.
"This type of endeavor certainly promotes among Sterling Bank employees how an ounce of their time can go a long way in helping the lives of the less privileged," said Mr. Dan Guevarra, SBA's Vice President and Center for Learning Head.
Meanwhile, SBA's Vice President and Compensation and Benefits Head Arlene Siongco is delighted with the immediate sense of accomplishment in building the solar bottle. "It's rewarding when you get to see the solar bottle light up and to know the fact that it will help brighten up someone's home for the next five years," Siongco added.
Isang Litrong Liwanag was founded in 2011. It has installed more than 350,000 bottle lights in more than 15 countries. It is recognized by international organizations such as the United Nations where their technology was adopted for use in some UNHCR camps. It is a proud recipient of the 2016 St. Andrew Prize for the Environment, the 2015 Zayed Future Energy Prize and the 2014 – 2015 winner of the World Habitat Award.