Author Stu B has been fond of writing since she was little. She was encouraged to write, participating in her school magazine as early as age 5.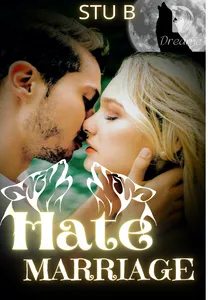 In 2021, she wanted to prove to herself and others that she could write so she started writing on Dreame. It was when her book Hate Marriage, her first paranormal story, became popular that she began to take writing seriously.
She is very generous with her readers, often putting up free books.
Stu shares that she likes to use pen and paper, finding it more convenient to carry around. She likes to outline before starting a story and takes inspiration from real life, sometimes using the characteristics of people around her as a base.
She actually enjoys reading her book reviews and comments from her readers. She finds them useful to grow as a writer.
Which book was the most difficult to write?
Stu said, "CEO's Unwanted Bride was a very lengthy story, and it was a challenge for me after Billionaires Wrong Bride became very popular. I had to find a way to surpass the popularity of that book."
Books Stu recommends reading:
Billionaire's Wrong Bride by Stu B.
All the Wrong Reasons by Jerilee Kaye
Ongoing projects
The Lycan's Purchased Mate
The Mafia's Forbidden Bride
Advice to aspiring authors
Just write and read a lot. Consistency will improve your writing.
Social Media
Her books are exclusively available on Story Writing platforms such as Dreame. Billionaire's Wrong Bride is also on Amazon.