ZION Philippines presents a POWERHOUSE ensemble of well-known celebrities and influential personalities showcasing top-of-the-line massage chairs that offer comfort and complete body and mind relaxation. This is where luxury meets the utmost relaxation.
ZION Philippines is the leading brand in the industry that provides a wide array of massage chair models that are intended to fit various requirements and tailored to the needs – using cutting-edge technology to deliver therapeutic, pain-relieving, and calming effects, alleviating muscle tension, reducing stress, and promoting overall well-being.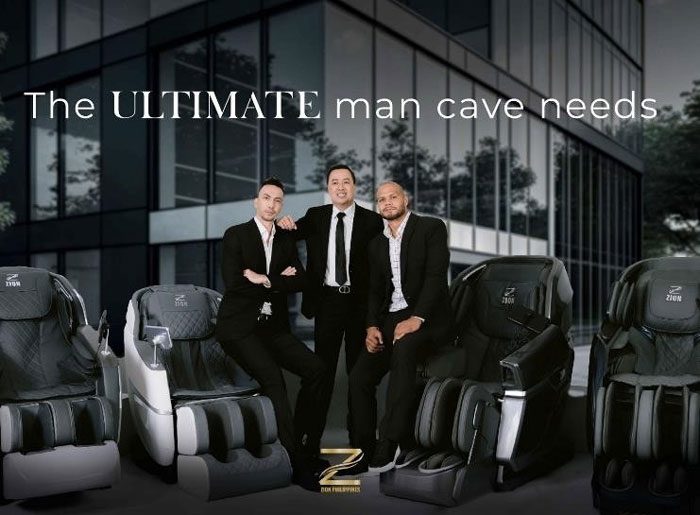 ZION Philippines provides THE ULTIMATE MAN CAVE NEEDS with massage chairs ranging from the most basic to the high-end models with advanced features such as zero-gravity positioning, airbag massage, and full-body health scanning. These chairs are designed to simulate the techniques of professional massage therapists. They are a unique addition to your man cave décor and a great way to start a conversation while relaxing.
Having a ZION Massage Chair in your man cave can provide a number of benefits for both your physical and mental well-being such as mood-enhancer and stress- reliever as the immersive massage experience, various techniques, and features help the release of endorphins.