When I first heard that the author I would be talking to was SJ Wolf, I was intrigued … Is SJ Wolf a man or a woman? It could go either way.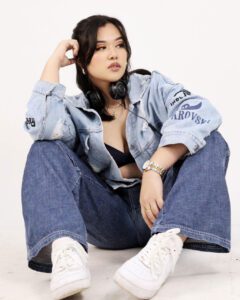 Upon seeing the picture of the author provided by Paperkat Books, I just had to ask if it was a pseudonym or the author's real name.
I was lucky that SJ Wolf, Author of Under the City Lights, could squeeze in a quick chat. This gave me the opportunity to ask this and many other questions.
SJ Wolf is a very busy lady. She has a day job in brand management, a small business, and gigs as a DJ on top of her writing. Still, she looked very relaxed as we settled In for a conversation about her book.
When asked how she came up with her pseudonym, she said, "SJ is my nickname and last name. And the wolf just came from my very fanatic side when it comes to Harry Potter. I took the patronus test on Pottermore and got a wolf. After looking into the symbolism of wolves, I found it resonated with me. It fit and sounded catchy, so I chose it as my name."
Connecting to people
SJ discovered from her readers that many feel the same as she did as she wrote in the book. "It was then I realized that I can impact other people's lives and perspectives." Her book was a way for her to actually connect with them, especially to those who didn't know her.
"I want people to know that they're not alone if they're experiencing the same things as in my writing, may it be my fiction writing, my poetry, or things that I just write online. I want to give a sense of comfort. It's being able to be there for people when you physically can't."
Under the City Lights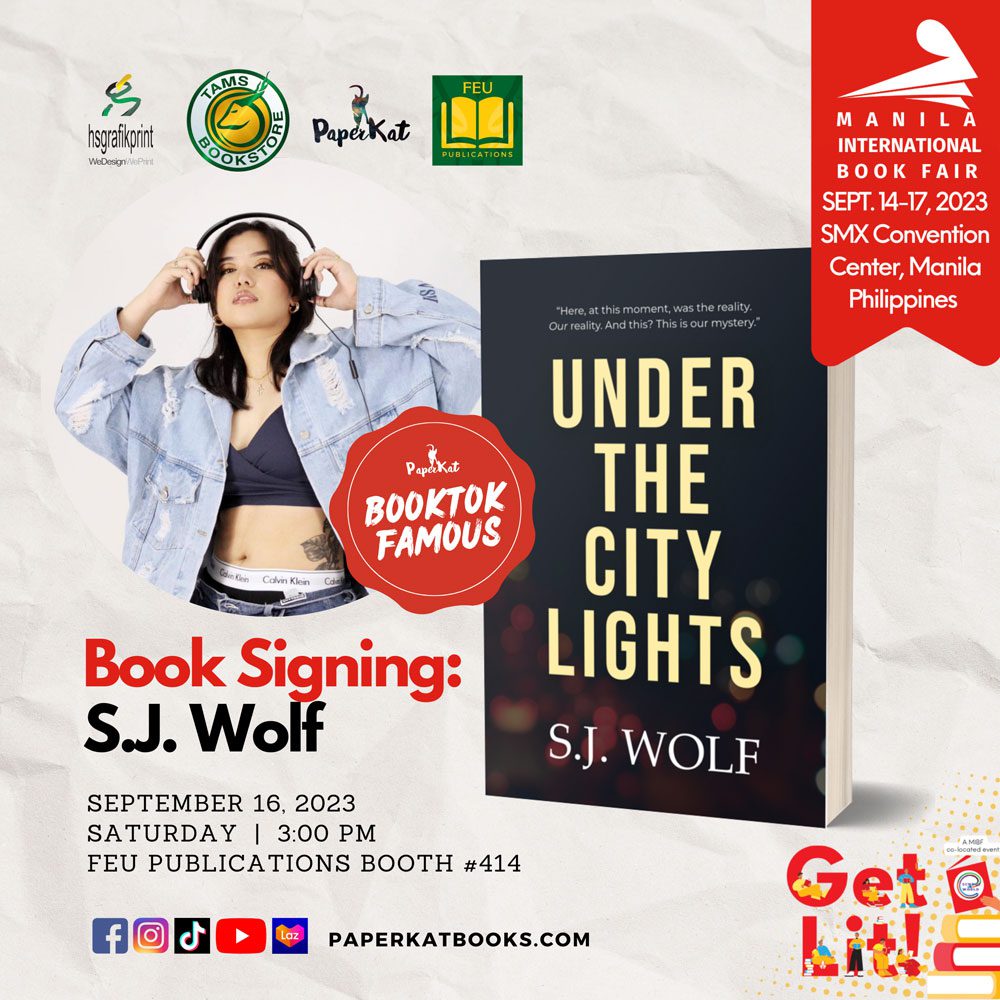 Under the City Lights falls under the romance genre but isn't really focused on that. "It's more about what it's like being someone who's different, being someone who people don't really see as important, someone who's very unorthodox from what society thinks is acceptable," she says.
SJ happily describes her book as a "portable hug".
"Basically, I am an emotional writer. I write when I feel things, and when I don't, that actually stops me from writing, and that's mostly the challenge of it. The process of writing the first draft was really smooth because I was in a very emotional state when I wrote it." 
Book Two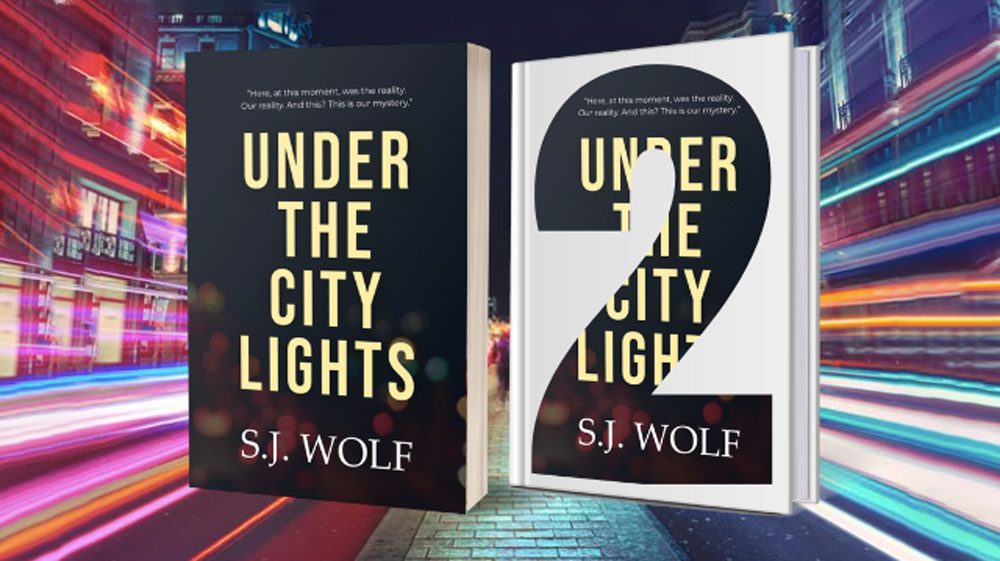 Her biggest dilemma in writing her second book is finding the time to write it. She doesn't want it to be done in a rush, and she's still trying to figure life out. "I want to approach this properly, in an organized manner, so that my thoughts are well-written as well."
When she wrote Under the City Lights, it was during the pandemic, so she recalls having "all the time in the world" as she was just at home. "I wasn't traveling. I wasn't doing anything, so after work online, I just literally rested for a bit and then got on to my computer and started typing."  
Despite her hectic schedule, she promises that she still intends to deliver a second book to her readers. In her words, "I promise, I promise I'm actually still thinking about it."
Her writing process and inspiration
When asked where she gets her inspiration from, she said mostly what she writes is based on her observations and emotions. She likes doing research, such as the story's setting, which is not set in the Philippines.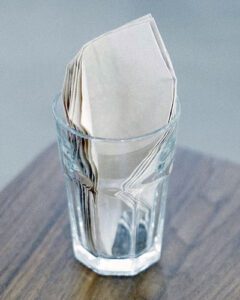 An odd writing habit she has is that she writes on tissue paper or table napkins. Her mom was the first to notice that she had been keeping them in her notebooks and stuffing them in her wallet.
When she was in college, she actually wrote her notes on paper table napkins because she had so much lying around from coffee shops, and she didn't throw them away.
"Sometimes it's just because I don't wanna waste paper, so I just write on the paper napkin, which is not really common. so that's kinda like a weird thing, but my ideas, most of my great ideas are written in those tissue papers," she states.
Her favorite idea from the book
Sunsets are the best symbols for endings that are not bad all the time. Because when you see sunsets, they symbolize the day ending, but it's beautiful. Sometimes endings are the beginning of something really good.
A message from me to you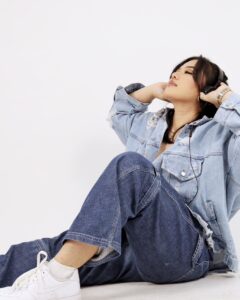 To her readers, SJ Wolf has this to say:
"Don't be ashamed of who you are. Know yourself and know that you are not harming anyone; and that your kindness is something that the world deserves.
Staying strong and true to who you are is more important than trying to live up to people's expectations, especially to the society that will eventually judge you no matter who you choose to be. So just be yourself."
Tip to aspiring authors
It doesn't hurt to dream. "One day I dreamt of being a writer one day and probably manifested it," she shared.
She recalls a time when, for their graduation pics, she and her classmates had to come up with creative shots for their graduation pics, and she chose to be an author.
"I actually created a cover of my book, printed and wrapped it on an illustration board. This was the first cover when I had only the draft," she tells me while proudly showing it to me.
"I hope they write to inspire people, not just to write it for the cloud or anything. I hope that they actually make it into something that people can live up to. Like people can read and like apply it to their lives and be happy and do whatever it is that encourages them in a good way," she adds.
Book signing and social media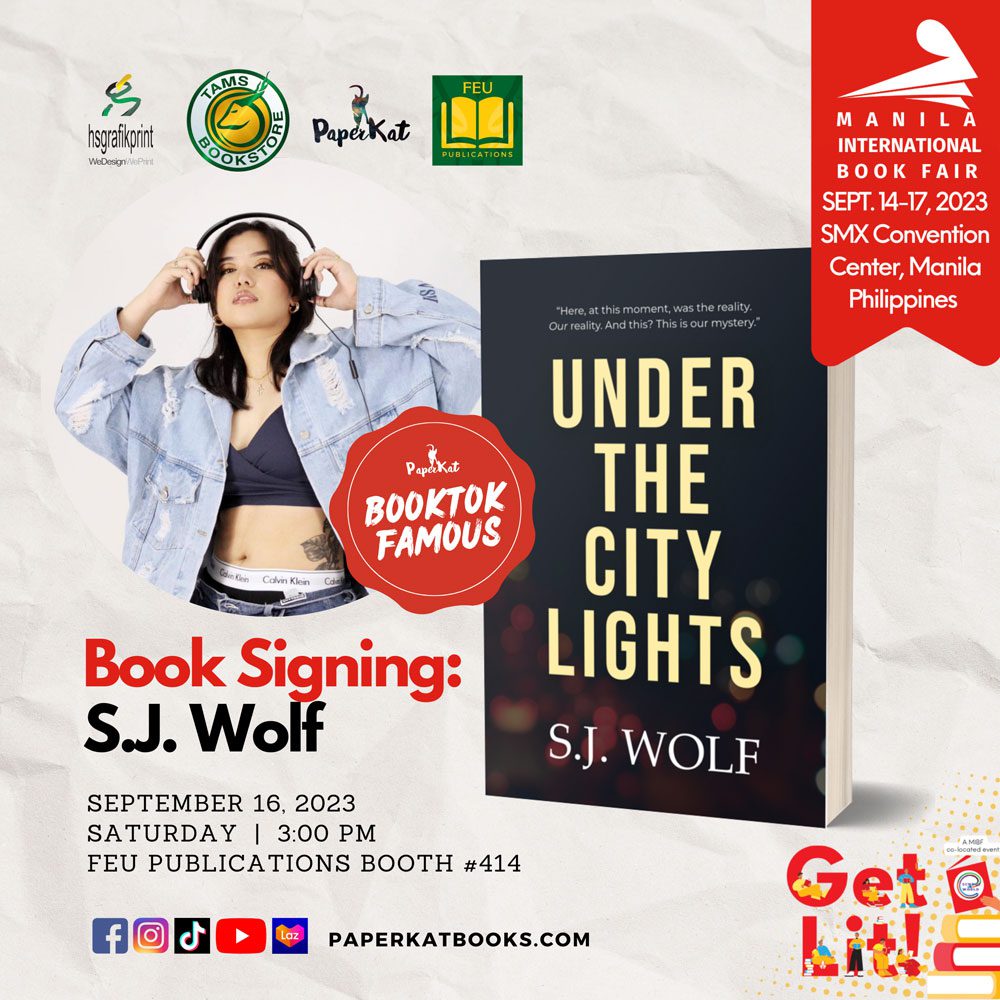 SJ will sign copies of her book on Saturday, September 16, 2023, at SMX Convention Center (SM Mall of Asia) from 3:00 – 3:45 PM.
SJ said though she has Facebook, she is most active on Instagram. Readers can also email her through SJWolfbooks@gmail.com.
Under the City Lights is now available in both print and e-book and can be readily purchased from Lazada, BOOKSHELFPH, and Shopee. Get your copy now!