ADM Philippines was recently awarded the Excellent Performance recognition in Commercial Feedmill for Swine by the Livestock Philippines 2023 organizers at the World Trade Center in Manila.
ADM is one of the leading animal feed manufacturers in the Philippines and has been doing business there for over 20 years, assisting and supporting the country's livestock and poultry producers. ADM Philippines' feedmills are situated in strategic locations. They are equipped with state-of-the-art machinery and technology that allows the company to produce high-quality feed products that are safe, nutritious and affordable.
The company's feedmill for swine is certified by the Department of Agriculture's (DA) Bureau of Animal Industry (BAI), which assures ADM's customers that the company's feed products meet the high standards of quality and safety set by the DA.
"Receiving this award is a way of being recognized for ADM's achievements and efforts in helping the country achieve vital food security. This is a testament to our Philippine farmers who continuously grow their businesses in pig farming through the technology we provide in our animal feed," said Dr. Lorenzo Mapua, Managing Director of ADM's animal nutrition business in the Philippines.
Livestock Philippines has always been at the forefront of international B2B events dedicated to the livestock, poultry, aquaculture, feeds and meat sectors. Attendees can access various technical seminars, conferences, and other activities that ignite knowledge concerning market trends, news, research, and the latest industry developments. The biennial event has been helping to promote and contribute to the growth of the said industries. ADM is also committed to improving by introducing innovative products and services.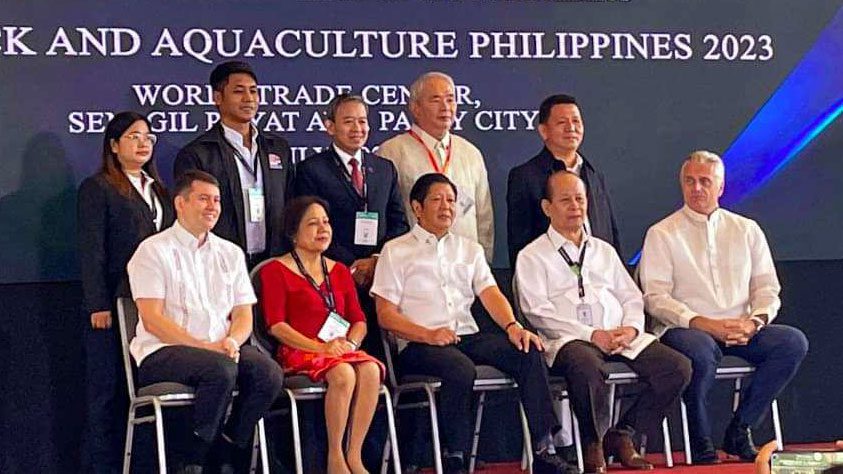 President Ferdinand Marcos Jr., currently acting Department of Agriculture Secretary, was the guest of honor as he formally opened this year's event.
In addition to the Excellent in Performance in Commercial Feedmill for Swine recognition, ADM Philippines was also awarded the Sustainability Booth Design Award for Creativity. This builds on the accolades ADM earned last year with its Sustainability Booth Design Award for Information.