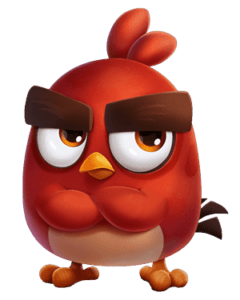 Dear G,
I'm always angry, even when there are no triggers. I don't understand why. What should I do?
Angry Bird
---
Dear Angry Bird,
We have different triggers — a situation, a person, or just about anything. Talking to your friends and family may help, but consulting a trained counselor or psychiatrist can do wonders. People are now aware and more accepting of mental health issues, and there are hotlines and clinics that you can go to for needed professional help. Do consider seeing a psychiatrist. There is no stigma to admitting you need help.
Love,
G
---
Dear Angry Bird,
Feeling intense emotions is very natural. Some triggers are obvious, but there are some that are not. These non-obvious triggers could be sub-conscious or hormonal (hello PMS, ladies). Either way, it's never wrong to acknowledge that you do feel them.
Dealing with these emotions is never easy. At the onset, find something that calms you. It can be anything — music, solitude, exercise, counting to 10, breathing deeply — anything that centers you and helps you focus on the situation, rather than the emotion. Find that, and it's a good start to dealing with the anger.
To control these anger episodes, consult a professional. Let's face it, when you want something done properly, you go to a pro, right? The same goes for your emotions. It doesn't matter what others say. It's self-love to seek good help.
Breathe deeply,
G