The Manila Hotel is delighted to announce an exciting culinary venture that brings together two esteemed establishments for a dining experience that celebrates the vibrant flavors of Laguna province and its heritage cuisine.
Café Ilang-Ilang, The Manila Hotel's iconic dining destination known for its extensive international buffet spread, has partnered with Calle Arco, an ancestral home in Pagsanjan, Laguna, transformed into a restaurant famous for its authentic Filipino dishes prepared with heirloom recipes. This partnership will showcase Laguna's annual food festival called Anilag or Ani ng Laguna which honors the region's rich culinary heritage.
"We are excited to introduce AniLag to the valued patrons of Café Ilang-Ilang. This partnership presents a wonderful opportunity for us to pay tribute to our cultural heritage," says EJ Yap, The Manila Hotel's Assistant Director for Food & Beverage.
Throughout July, patrons of Café Ilang-Ilang will have the opportunity to experience the Anilag festival through a carefully selected menu highlighting Calle Arco's revered recipes passed down through generations. Some of the featured dishes include Binagoongang Crispy Pata, Hurnong Lechon, Kare-Kare (Galapong), Pancit Habhab, Sinigang na Baka na may Langka, Grilled Pla-Pla with Pako, and Kamote de Leche. These dishes are available on a rotating line-up at Café Ilang-Ilang's lunch and dinner buffet until July 31.
For more information, please call (+632) 8527-0011 or (+632) 5301-5500 or email restaurantrsvn@themanilahotel.com.
About The Manila Hotel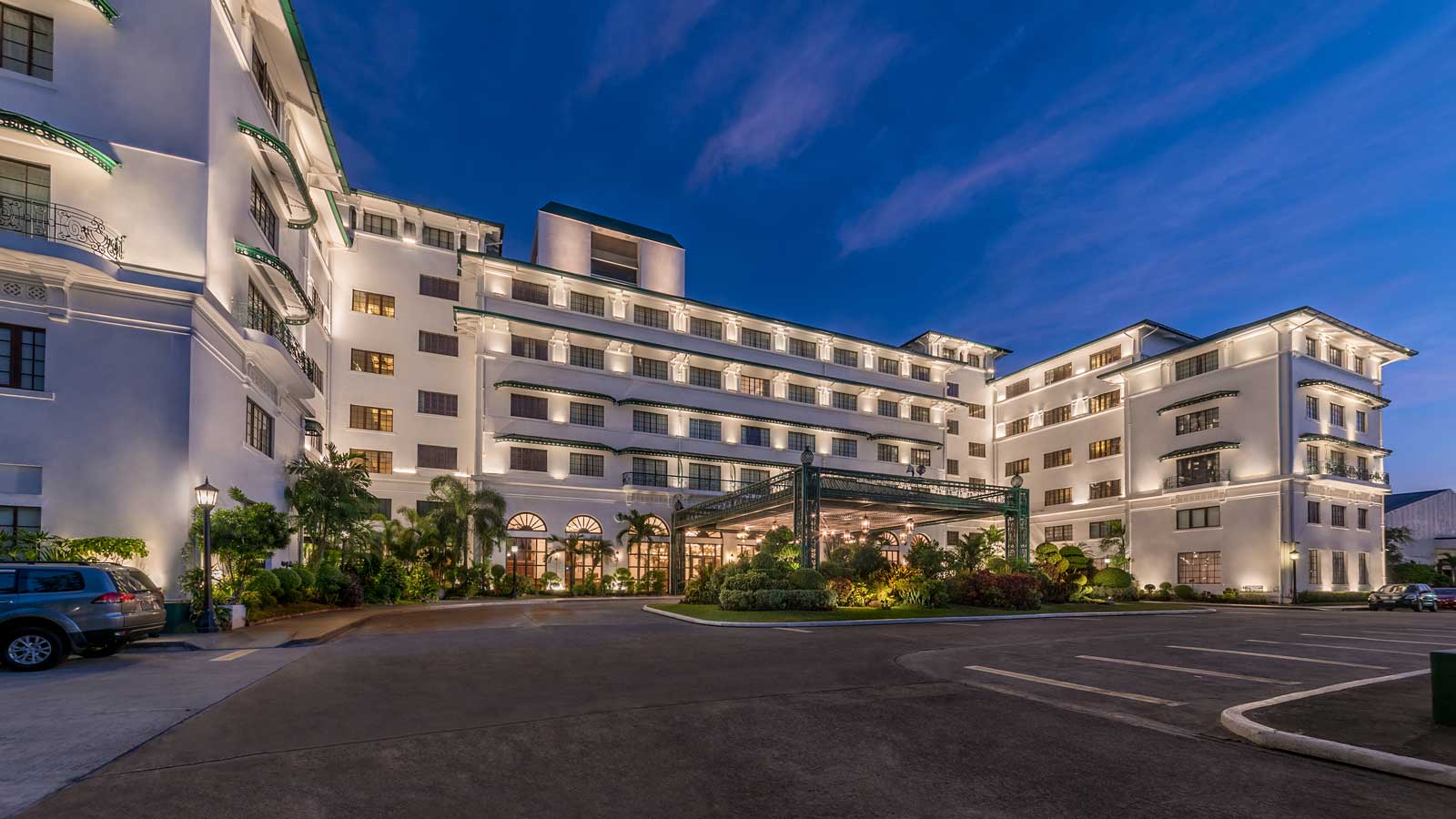 The Manila Hotel is situated in the heart of the City of Manila. Defined by its history, elegance, and world-class service, The Manila Hotel maintains to be the choice hotel of the most distinguished clientele. Over the years, The Manila Hotel continuously provides the best services and amenities for a truly memorable experience. It has more than 500 well-appointed rooms and 22 function rooms including three (3) ballrooms.
The hotel offers five-star relaxation and wellness experiences with the Manila Hotel Spa, adult and children's pools, and Manila Hotel Health Club. The hotel is home to the Heritage Museum, a treasure trove of priceless memories that narrate its illustrious past. It also has an Art Gallery which offers a window into a contemporary world, captured by different artists' objective points of view.
It has six (6) dining outlets, each offering a unique culinary adventure:
Café Ilang-Ilang which is a favorite spot for its extensive selection of international buffet delights;
Champagne Room with its Old European style fine dining and also hailed as the most romantic room in Manila — it features European cuisine in a posh, fine-dining setting;
Tap Room, an Old English pub-inspired outlet where one can enjoy an evening of live music;
Lobby Lounge which is ideal for casual dining, aperitif, post-dinner nightcaps, or leisure meetings;
Red Jade is a fine-dining restaurant that serves authentic Chinese cuisine; and
Delicatessens offer the hotel's signature pastries, bread, chocolates, and pralines.