This holiday season, AXA Philippines, one of the leading insurance providers in the country, is giving Filipinos the opportunity to share the joy and protection of having health insurance through its new initiative, Emma Gives Back: Gift of Hope. AXA will donate 200 health insurance policies to Enfants Du Mekong scholars on behalf of those who will sign up for the Emma by AXA app from November 15 to December 15. Enfants Du Mekong is a French charity organization that helps disadvantaged children finish their studies by sponsoring education programs. It has been in the Philippines since 1997, operating facilities in the cities of Tuguegarao, Dumaguete, Cebu, and Butuan with over 3,600 sponsored Filipino scholars.
Existing AXA customers who want to support the scholars just need to download and register on the Emma by AXA app, available via the App Store, Google Play Store, or Huawei App Gallery. Along with the health plans, AXA will also donate holiday gift baskets to the scholars. Emma Gives Back: Gift of Hope is led by the company's corporate social responsibility arm, AXA Hearts in Action, which is dedicated to making a positive impact on social inclusion, climate change, health, and disease prevention.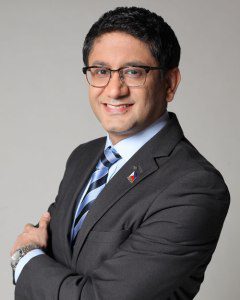 "We launched this initiative to inspire everyone to embrace the spirit of gift-giving this holiday season, especially to the vulnerable communities. With just a few taps on their smartphone, you can give joy and the gift of health to deserving Enfants Du Mekong scholars during these challenging times," said Rahul Hora, President and CEO of AXA Philippines.
Aside from being an avenue for social causes, the Emma by AXA app also offers free access to the AXA Rescue Line for 24/7 emergency assistance, including police, fire, ambulance, and roadside assistance. The app feature, which is available to the public, also allows the user to contact their loved ones in cases of emergencies. AXA customers can also easily purchase or monitor their insurance policies online through the app.
Previously, AXA Philippines also launched an Emma by AXA app promo in partnership with Plastic Credit Exchange (PCEx) wherein AXA donated recyclable plastic materials to PCEx for every new customer sign-up, turning over 16 tons of plastic. Aside from that, the leading insurance company also partnered with Communities Organized for Resource Allocation (CORA) for the "Adopt a Mangrove Seedling" in-app promo wherein AXA planted mangrove seedlings on the customers' behalf to help the environment.
AXA also implemented more socially responsible initiatives, such as the office-wide launch of paperless communications in 2020 wherein tons of paper will be saved every year since all transactions with customers are now sent electronically. Notifications are also sent via the Emma by AXA app or accessed via the Emma by AXA website.
For more information, visit  https://www.axa.com.ph/emma.