Western Visayas, renowned for its rich cultural heritage and scenic landscapes, is set to captivate the taste buds of food enthusiasts as The Manila Hotel celebrates the region's diverse culinary delights at Café Ilang-Ilang this August.
For its latest dining offer, Café Ilang-Ilang has teamed up with Chef Rafael "Tibong" Jardeleza, Jr. — a culinary virtuoso and passionate Western Visayas heritage cuisine advocate.
A Tapestry of Flavors
Through this exciting collaboration, Café Ilang-Ilang brings the essence of Western Visayas directly to its dining tables. Acknowledged as the Food Haven of the Philippines, Western Visayas boasts a vibrant food culture that reflects its history, geography, and cultural influences. The partnership showcases diverse dishes, highlighting the region's local recipes, distinct ingredients, and time-honored cooking techniques.
A Champion of Heritage Cuisine
Chef Tibong, hailing from Western Visayas himself, has his culinary journey deeply rooted in his love for preserving and promoting the region's culinary heritage. Drawing inspiration from his upbringing and family traditions, his creations offer a contemporary twist to classic dishes, presenting an elevated experience that resonates with both locals and global food enthusiasts.
Embark on a Gastronomic Adventure
At Café Ilang-Ilang, guests can embark on a gastronomic adventure that celebrates the flavors, ingredients, and cooking techniques unique to Western Visayas. Throughout the whole month of August, Café Ilang-Ilang patrons can enjoy selected dishes for lunch and dinner buffet. The weekly cycle of featured dishes includes Guimaras Mango with Ginamos sa Tulapo, KBL (Kadios, Baboy, Langka), Laswa, Pancit Molo, Pancit Efuven, Beef Morcon, Chicken Binakol, Lengua Estofado, Bitchuelas, Sopa de Ajo, Fabada, Kinilaw na Tanguigue, Paella Negra with Chiperones, Canonigo, and Lapaz Batchoy Ice Cream.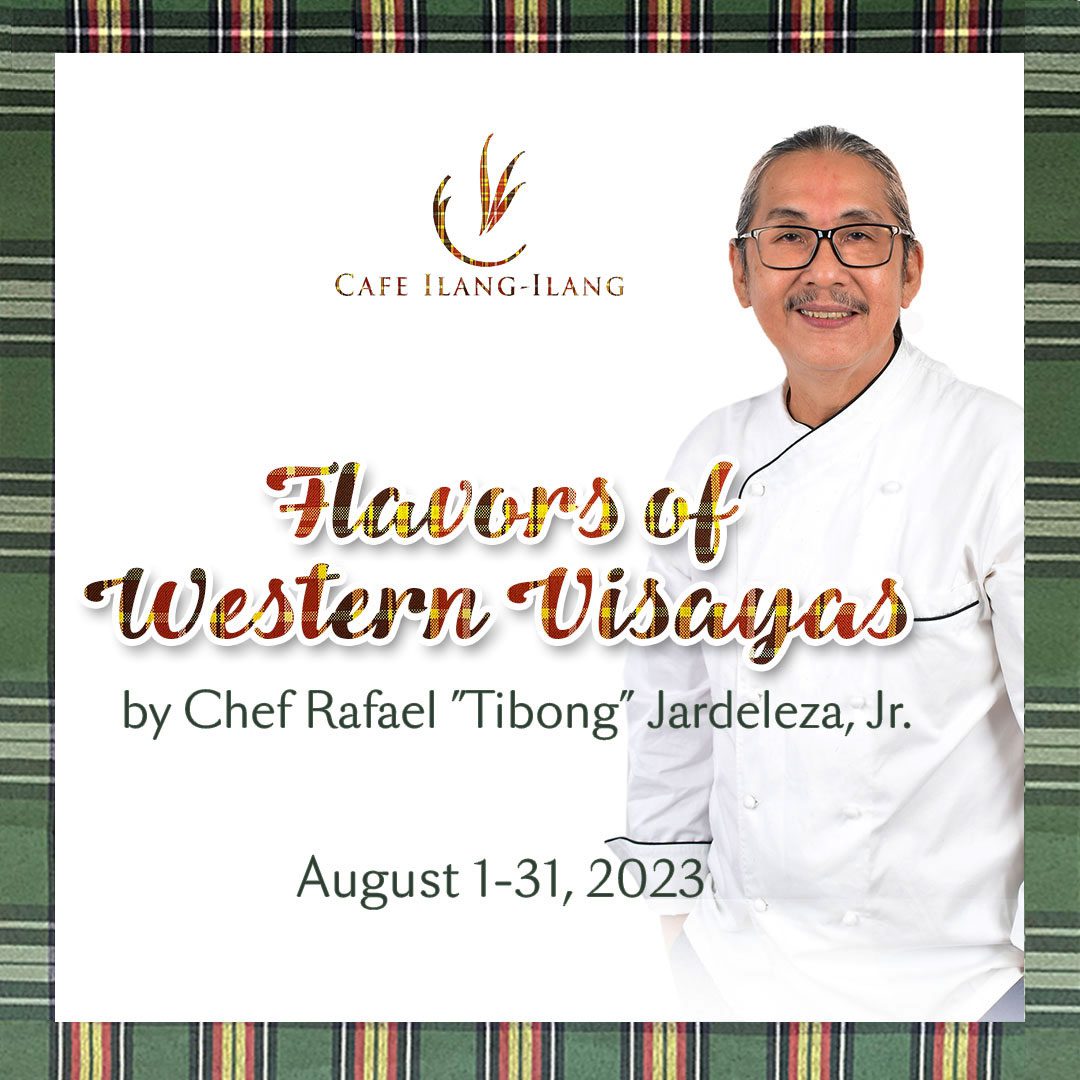 Experience the "Flavors of Western Visayas" at Café Ilang-Ilang until August 31. For inquiries and reservations, call +632 8527 0011 or +632 5301 5500 or email restaurantrsvn@themanilahotel.com.
About The Manila Hotel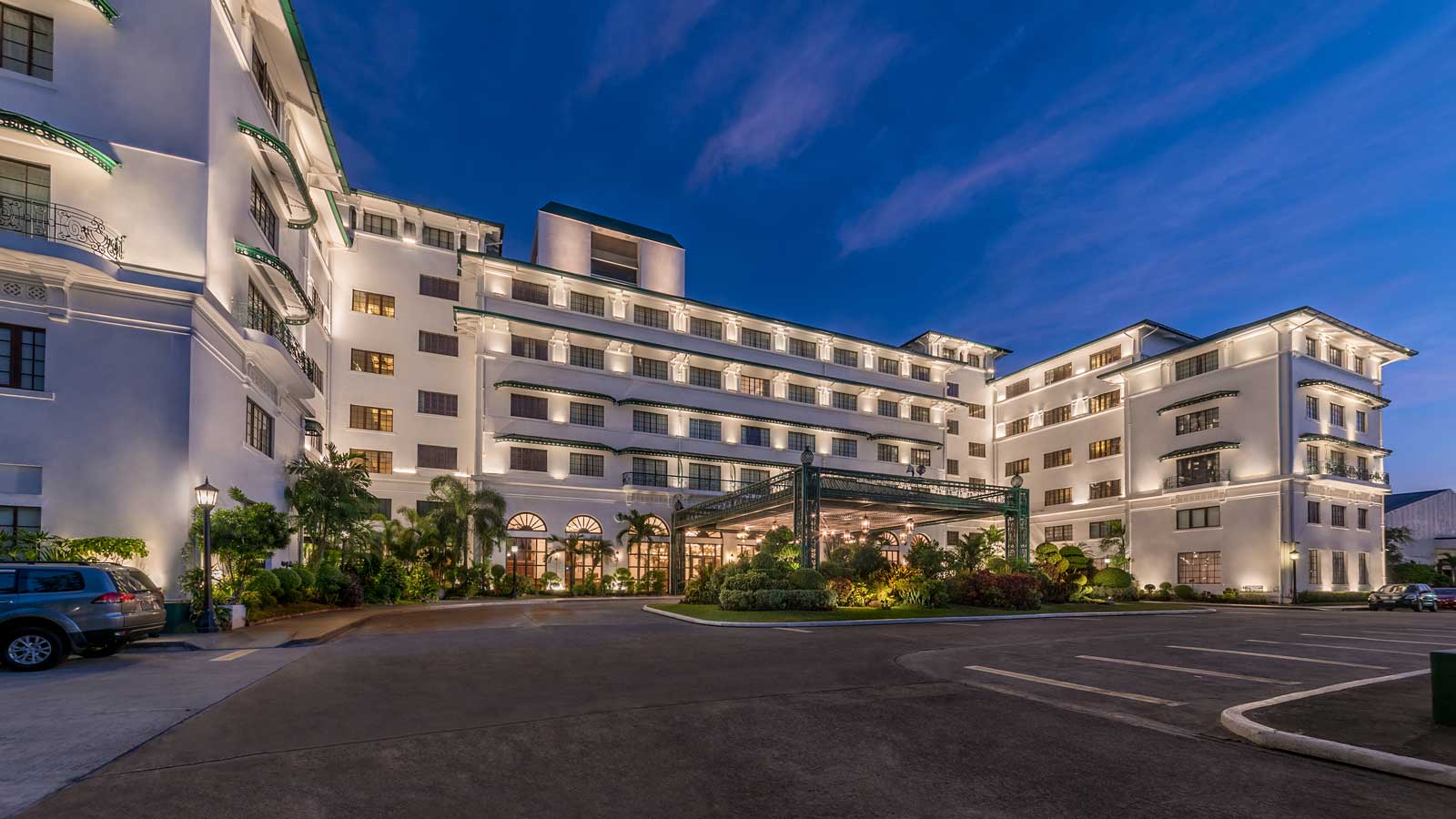 The Manila Hotel is situated in the heart of the City of Manila. Defined by its history, elegance, and world-class service, The Manila Hotel maintains to be the choice hotel of the most distinguished clientele. Over the years, The Manila Hotel continuously provides the best services and amenities for a truly memorable experience. It has more than 500 well-appointed rooms and 22 function rooms, including three (3) ballrooms.
The hotel offers five-star relaxation and wellness experiences with the Manila Hotel Spa, adult and children's pools, and Manila Hotel Health Club. The hotel is home to the Heritage Museum, a treasure trove of priceless memories that narrate its illustrious past. It also has an Art Gallery which offers a window into a contemporary world, captured by different artists' objective points of view.
It has six (6) dining outlets, each offering a unique culinary adventure: Café Ilang-Ilang which is a favorite spot for its extensive selection of International buffet delights; Champagne Room with its Old European style fine dining and also hailed as the most romantic room in Manila — it features European cuisine in a posh, fine-dining setting; Tap Room, an Old English pub-inspired outlet where one can enjoy an evening of live music; Lobby Lounge which is ideal for casual dining, aperitif, post-dinner nightcaps, or leisure meetings; Red Jade, a fine dining restaurant that serves authentic Chinese cuisine; and Delicatessens that offers the hotel's signature pastries, bread, chocolates, and pralines.