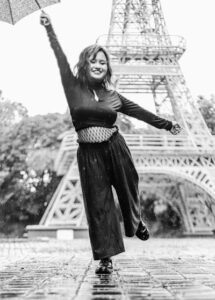 Today I have the pleasure of sharing my interview with Kylie V. Milanes, author of a book of poetry called Echo.
Hi Kylie! Please introduce yourself.
I'm Kylie V. Milanes – that's my pen name. I'm 24 years old, and I'm the author of Echo.
What influenced you the most as a writer?
I'm a book lover. My parents love books. My mom loves Dan Brown's books. They're the reason my sister and I love to read. We read a lot of books growing up. We read a lot while growing up, while traveling, while in school, etc. If there was stress in school, we would de-stress by reading more books. And we wanted to write in our free time.
In my free time, I would world-build aggressively. Poetry is just an expression of myself.
Tell us about Echo and the inspiration behind the book.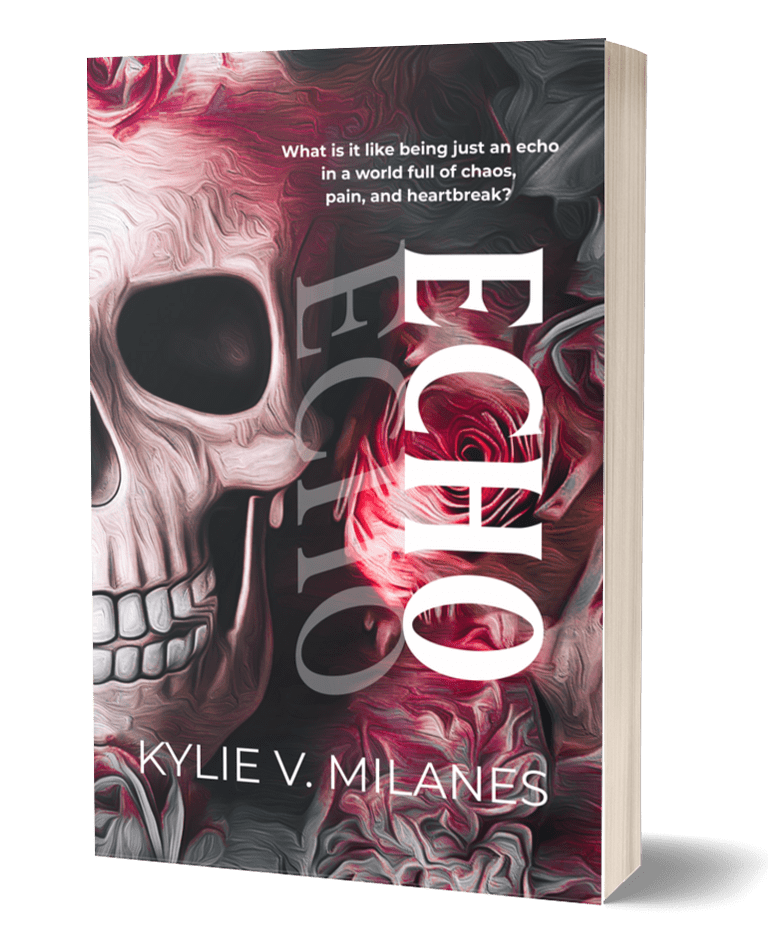 A little background on why I chose the title Echo. While I was writing the poems inside Echo, a number of people knew me by the name Echo. I would introduce myself as Echo if they didn't know I was Kylie.
I didn't realize I had over 200 poems I had to remove a lot for this book. Echo is an expression of when I felt I was voiceless, like I was just an echo in the world. Like the Greek mythology Echo. She just echoes, hiding in caves and forests, echoing and echoing and echoing.
There are over a hundred poems in the book. Which one is your favorite?
My favorite would be Seven Minutes. In the seven minutes poem, I reflect on my experience. A doctor once told me normally that people come to them with the last seven minutes of life. You can see it in their eyes.
I was most intrigued by 12 21. What made you write it?
I really didn't like what I was learning about the 12th century in history, and I aligned it with what is happening in the 21st century. It influenced my hatred of myself.
I wanted so much to be loved, and I realized that I would never get the love, man; I will never get it from here. That influenced the first poem so badly. I was so angry and sad. I was angry at myself and my environment at that time.
Is there a breakup happening in Echo?
Echo is heavily influenced by someone I really loved when I was 18. He knew me by the name Echo. He introduced me to literature, history, poetry, music, cultures, religion, politics, and horseback riding. I got into poetry and art because of him.
We could not be together because of mental health issues. It wasn't a breakup. I had to watch him from afar.
A lot of Echo is metaphorical. But there's also a lot that seems metaphorical that actually happened.
What were the challenges in bringing this book to life?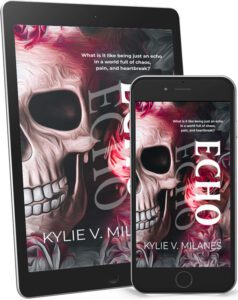 A challenge was exposing myself but maybe not being accepted at all for who I am. What I did not expect was the support of a lot of people.
I was very scared when I told Kath (of PaperKat Books), "Hey, Kath, I have over 200 poems. Can you print one copy, please? I want to have one copy on my shelf."
She asked, "Why do you want to make only one copy? Let's go print more."
I told her I was very scared, but she told me, "This is your life. Why are you scared? Because of fear, you will waste your life."
And so we went ahead and printed more. Actually, this wasn't what I pitched to Kath.
What did you pitch?
I pitched a novel.
What happened to your novel?
I'm working on it still.
So, is there a second book of Echo?
Hopefully, since poetry is my expression, I am writing when I need to get the words out, my feelings and emotions. I am still writing about my feelings on my phone.
Do you have any other projects in the works at this time?
Yes, there is. It's still a work in progress. I'm working on my novel finally. I'm very excited about that.
What advice would you give to aspiring authors?
Let your mind go out. Step out of the box and write. Just start typing. Go for it, and never, ever compare yourself to other authors. You are unique. No one writes like you. Your work is special on its own.
How can readers keep in touch with you?
You can follow me on Instagram and Facebook.
---
Kylie's book, Echo, is available for purchase through Lazada.