I was admiring my niece's press-on nails and learned that she got them from MadeByBeaL. I was definitely interested in a way to get some nail art done without having to go through hours of sitting (and not having to do it myself).
I went to the Instagram site of MadeByBeaL and browsed through her existing designs. She did tell me I could give her a design I wanted, and she'd try to do it. The BTS fan in me was happy to choose the Love Yourself set.
With the help of my niece, we figured out my nail sizes. I messaged the sizes to MadeByBeaL together with my preferred design and nail shape.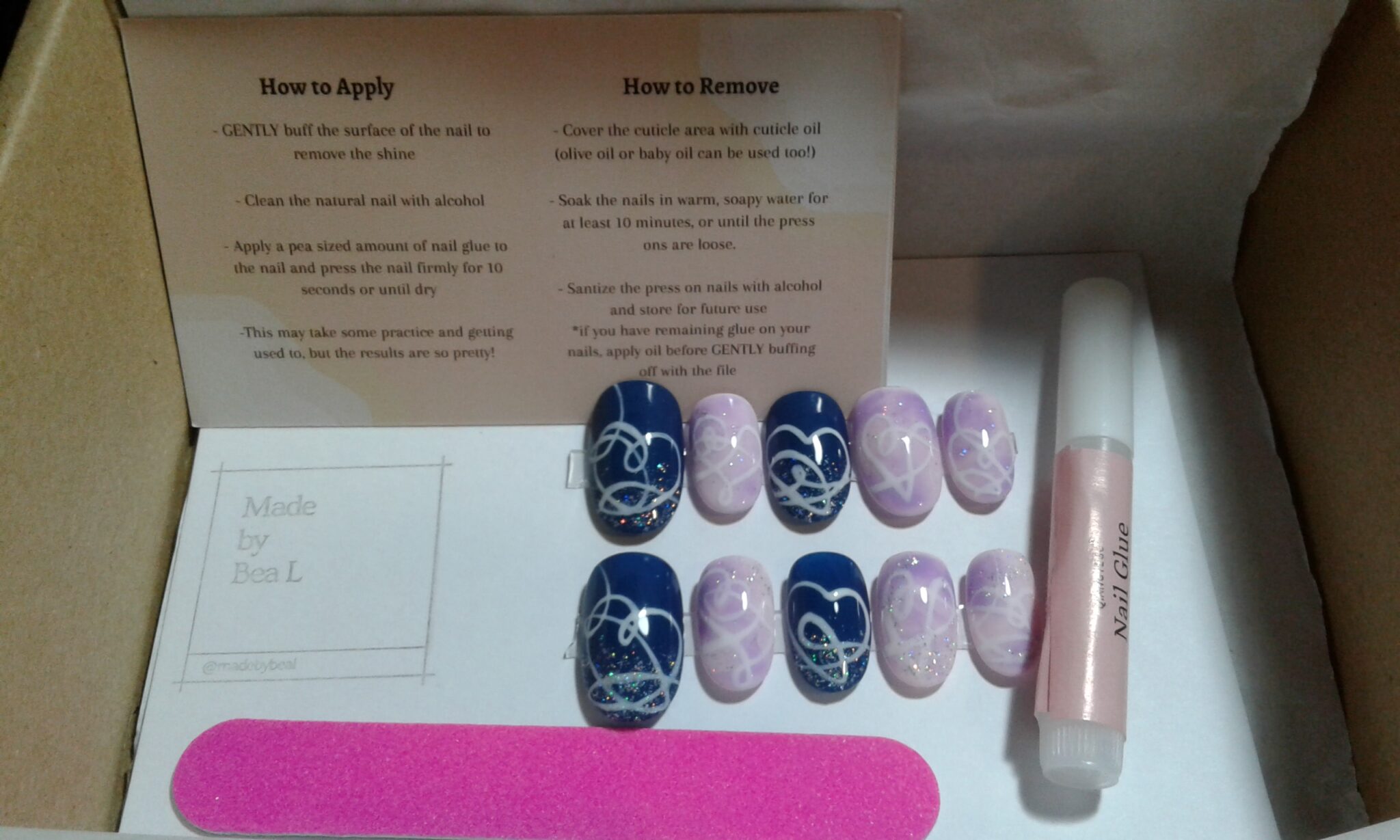 The nails came in a simple box. The kit contained the following:
10 UV gel hand-painted nails
1 nail file
1 nail glue
1 instruction card – I can't stress enough the importance of following the instructions.
The one suggestion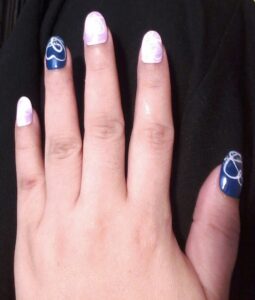 How sturdy are these nails? I managed to keep them on for two weeks without any nails popping off. I was working and doing all my chores as usual. They felt so natural it was necessary to remind myself not to grip using my nails to avoid damaging the tips.
The challenge was getting them OFF my nails. I had to soak my nails in hot water for a while to get the glue to loosen (The nail glue is strong!) The great news is the nails are ready to be reused after just a little clean-up.
If you know anyone who wants to have beautiful hands but doesn't have time to get their nails done and wait for it to dry, point them towards MadeByBeaL.
MadeByBeaL sells press on nails she's painted herself. Customers can choose from existing designs or request for some to be custom-made. Just message her for inquiries. She also sells tote bags and hair accessories.