Jill Barcelona-Suzuki was kind enough to spare a bit of her time to answer some questions. Though busy with some events, she shared some of her thoughts on being a writer and her book, SAD AND FUNNY EXPERIENCES OF JAPANESE PEOPLE YNNUF (=ENOUGH) BEING SAD.
Book Inspiration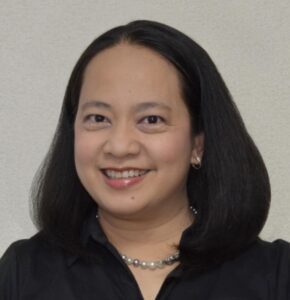 Jill shared that she heard many sad stories from her students when they opened up to her. They shared stories about experiences that they had not even told their families.
She had heard countless stories and decided to write a book. "I decided to make a book that would help educate us Filipinos specifically on how Japanese people make an effort to make things possible, for themselves, for their family, and for society."
She continues, "Back in 2006, when I started working in this company, I already knew that some of my students' stories had to be told. But writing a book didn't even cross my mind until I met Kath (Kath Eustaquio Derla of PaperKat Books), and she mentioned her mentoring program."
"That was the time I realized that the stories I had with me were ripe to be shared, and it was the right time to share them with people all over the world because our expectations as a traveler to Japan are different. And living there and listening to the core of their stories gave me a different perspective. That's the reason why I also want to share these stories with others. There are more and more people coming to Japan. If not now, when?"
Favorite line from the book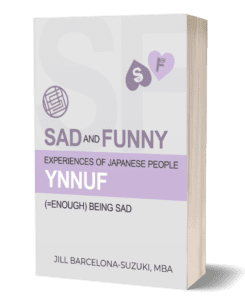 It's definitely this, "One sad story can be filled with many funny memories." 
"We do have sad stories to tell. But let's not forget that our life becomes more meaningful if we add spice to it, and the spice that I'm trying to emphasize here is the different funny stories that we also experience. And because of those experiences and because of how we make things light, instead of carrying a heavy burden, we can live a less dramatic life, and also because we deserve it in our entire existence," she expounded.
She hopes people won't be stuck to stereotypes and try to find time to learn about the culture in other countries and their lifestyles. She states her belief that once you become more aware of these, you'll be able to show respect to people and get the same respect from them.
On Writing
Jill has been fond of writing since she was in elementary. She started scribbling songs about friendship and writing stories in elementary.
She actually described writing as a relief. "I consider it a relief because I know that the purpose of my existence isn't only to gain something and learn something for myself but also to contribute something to the people around the world. It's just so nice to know that we are all moving forward together," she said.
Other work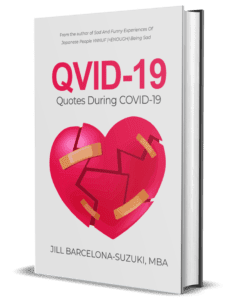 Jill has also written a book titled QVID-19 (Quotes During COVID-19). Inspired by the passing of her mother-in-law in March 2021 from COVID-19. She dedicated this book to her, and is hopefully a reminder to all of us of the need for humanity.
Her tips for would-be authors
Start now. 
You need to have a clear goal about the things you want to achieve, both short-term and long-term, and determination. 
If you're the kind of person who easily gives up or gets affected when you hear someone say, "Are you sure you're going to write a book?", or if you notice someone somewhere is raising an eyebrow about your plan, make that negative comment or reaction a part of your foundation in achieving your goals, because you're the only person who knows more about the things you want to do in life and that itself gives you enough confidence in achieving your goals.
Connecting to readers
Jill is open to communicating with her readers. They can always contact her directly through Facebook Messenger or via email.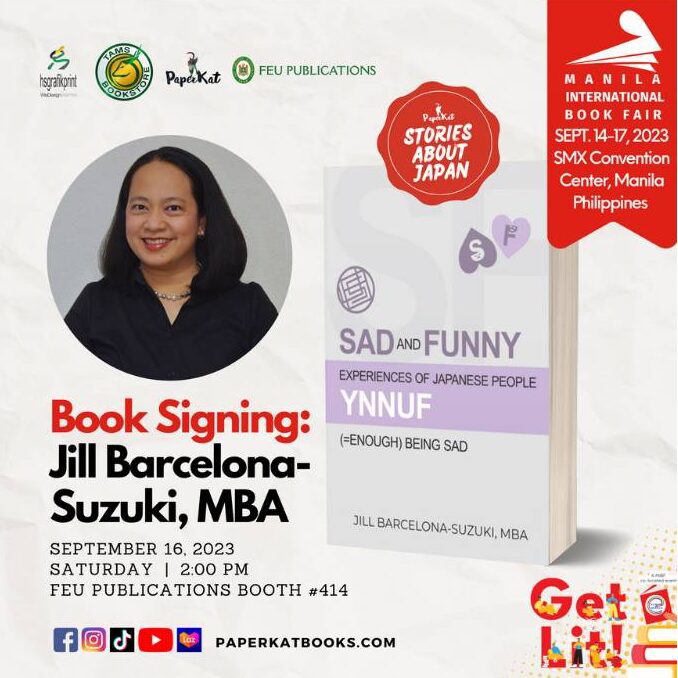 Jill will be signing copies of her book at the Manila International Book Fair (MIBF), SMX Convention Center, on September 16, 2023, at 2 p.m.
Print copy of SAD AND FUNNY EXPERIENCES OF JAPANESE PEOPLE YNNUF (=ENOUGH) BEING SAD is available through Lazada. It is available worldwide in e-book format through Amazon.