Midea (pronounced mai-dee-ya), the world-renowned provider of intelligent home solutions, changed and revolutionized the existing paradigm in conventional window-type air conditioners with the introduction of the world's first U-Shaped Inverter Window Air Conditioner with design-driven features and functions that offer a refined and contemporary look to meet the needs of every Filipino family.
Over the years, Midea has always been at the forefront of innovative, efficient, and surprisingly friendly intelligent home solutions to make homemade happiness and tiny moments at home possible for every family. Keeping this vision front and center, the brand was recognized by Euromonitor International (Shanghai) Limited in Consumer Appliances as the world's no.1 in air coolers, air treatment, cooling fans, small cooking appliances, and rice cookers brand.
In recognition of the many trailblazing home solutions it recently introduced, the Midea Group also ranked 245th on the new 2022 Fortune Global 500 List. It is the 7th consecutive year for Midea Group to rank on this List, up 43 spots from last year.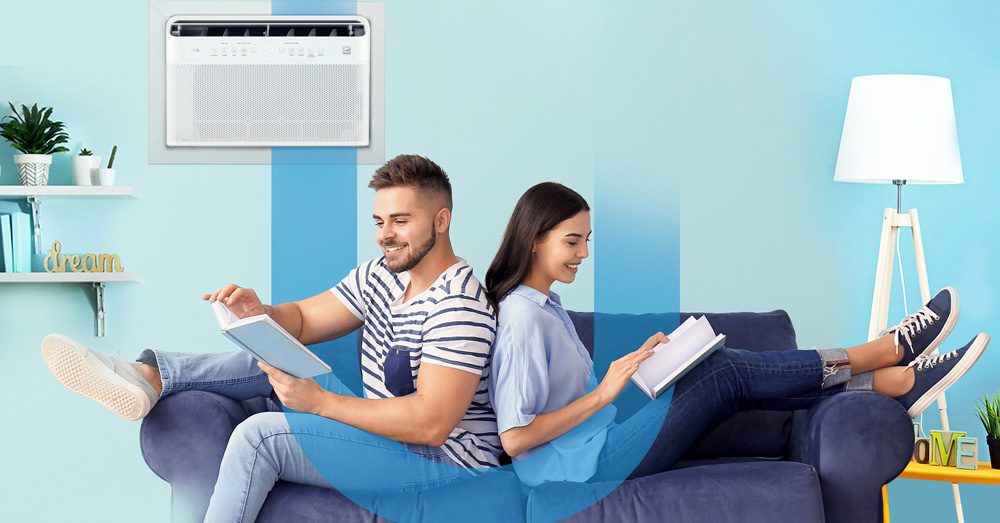 Midea U is the first of its kind in the Philippines and is one of those groundbreaking solutions that reshape the idea of cooling. Its breakthrough U-shaped design cleverly divides the unit into two parts – locating the compressor in a separate compartment, allowing ultra-quiet operations as low as 42 decibels, to give the user the quietness of a split-type air conditioner, and the convenience of its U-shaped compact design where users can easily open and close the window to get fresh air whenever they need it.
Truly embodying the notion of everyday homemade happiness through its smart cooling solution designed just for "U", this smart home appliance gives Filipino families the best of both worlds. Midea U's patented full inverter technology delivers substantial energy savings compared to traditional AC units. It's the first window aircon to be awarded the coveted US' Energy Star's Most Efficient 2021 certification. It also features a strong airflow so users can feel the cold air from up to 20 feet away, and a full DC inverter technology to rapidly cool the room to make families even more comfortable whether they're bonding with family, working from home, or enjoying a good night's sleep.
Installation is quick and easy too – users can simply fit and secure the unit into the previously prepared AC opening hole, and set it in place, as directed in the installation manual.
Midea U also takes cooling up a notch as it can effortlessly be controlled via Midea's SmartHome app which is available for free on iOS and Android devices. This app brings cloud-based control to any smartphone or tablet in and out of the home or business. Users can also remotely check and change the temperature, select modes, and fan speeds, and even program a cooling schedule via the Midea SmartHome app. It will also respond to voice commands through Google and Alexa-enabled devices.
Midea U is now available at Midea Philippines' official website at https://www.midea.com/ph and available at the following Midea Philippines flagship stores:
You can also check out more Midea intelligent home solutions at leading appliance stores nationwide.
About Midea
Midea is the world's largest manufacturer of home appliances, offering customers a wide range of surprisingly friendly products for day-to-day living at home, at work, and anywhere else they might be. Midea provides high-quality home appliances for air treatment, refrigeration, laundry, large and small kitchen solutions, and fresh storage, recognized globally for their exceptional design and outstanding functionality. For more information about Midea's home appliance solutions, you can visit and follow @MideaPhilippines on Facebook; @mideaph on Instagram; @mideaphilippines on TikTok or subscribe to Midea Philippines Official on YouTube.