At a recent lunch with my cousins, my sister talked about her wine and cheese-tasting experience at H&T Wine Gallery. It sounded like fun so we went over to try it for ourselves. We went over to the F*ART (short for Fashion Art) building. We came into a very feminine room (a lot of pink!) but the decoration was tasteful, not overwhelmingly feminine.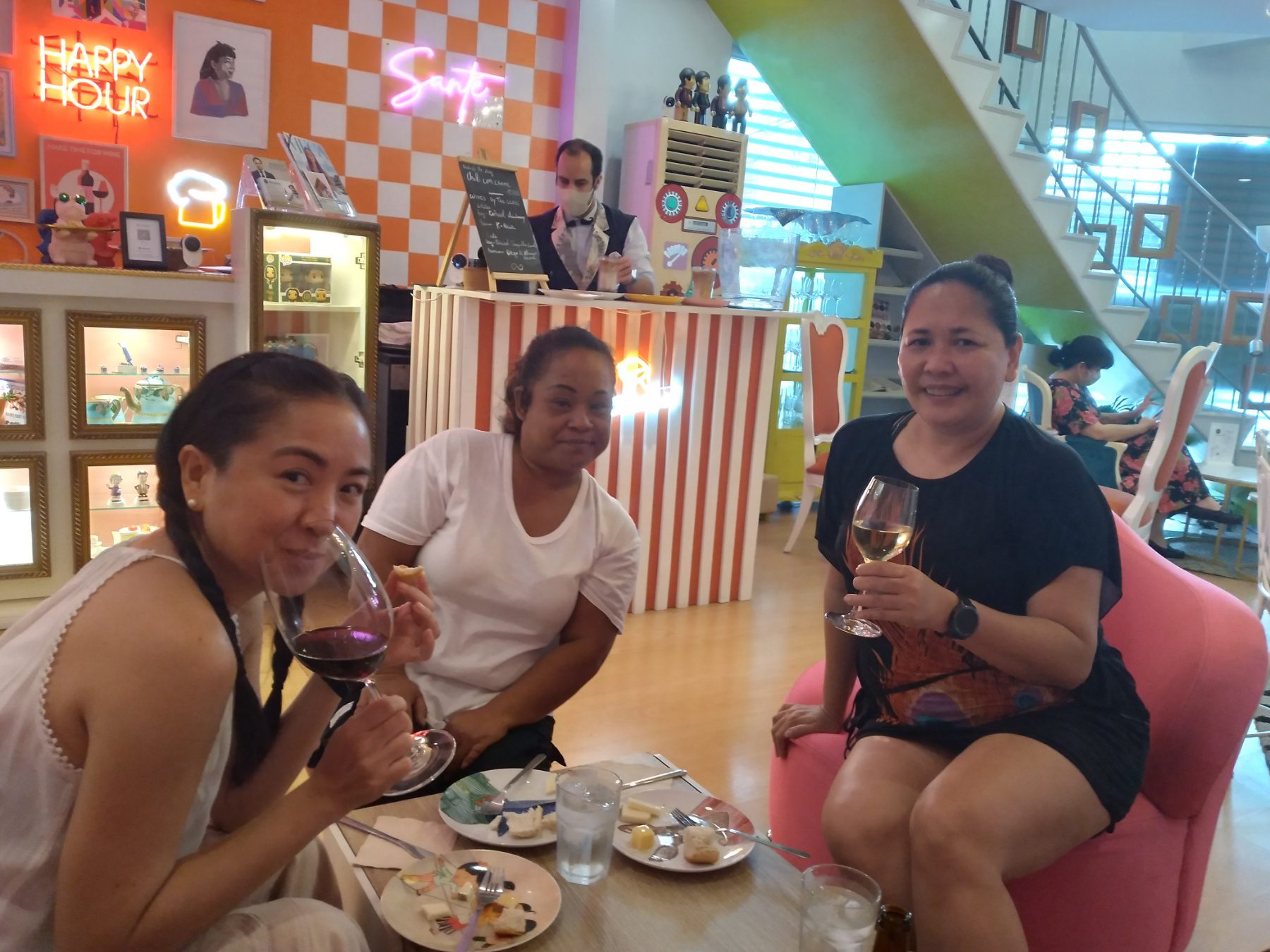 We were met by the owner of H&T Wine Gallery, Tanguy Gras. As a former F&B Manager of the Hotel Sofitel and the Admiral Hotel, he knows his wines. Together with his wife Happy, they opened the wine gallery and currently have over 90 bottles from France.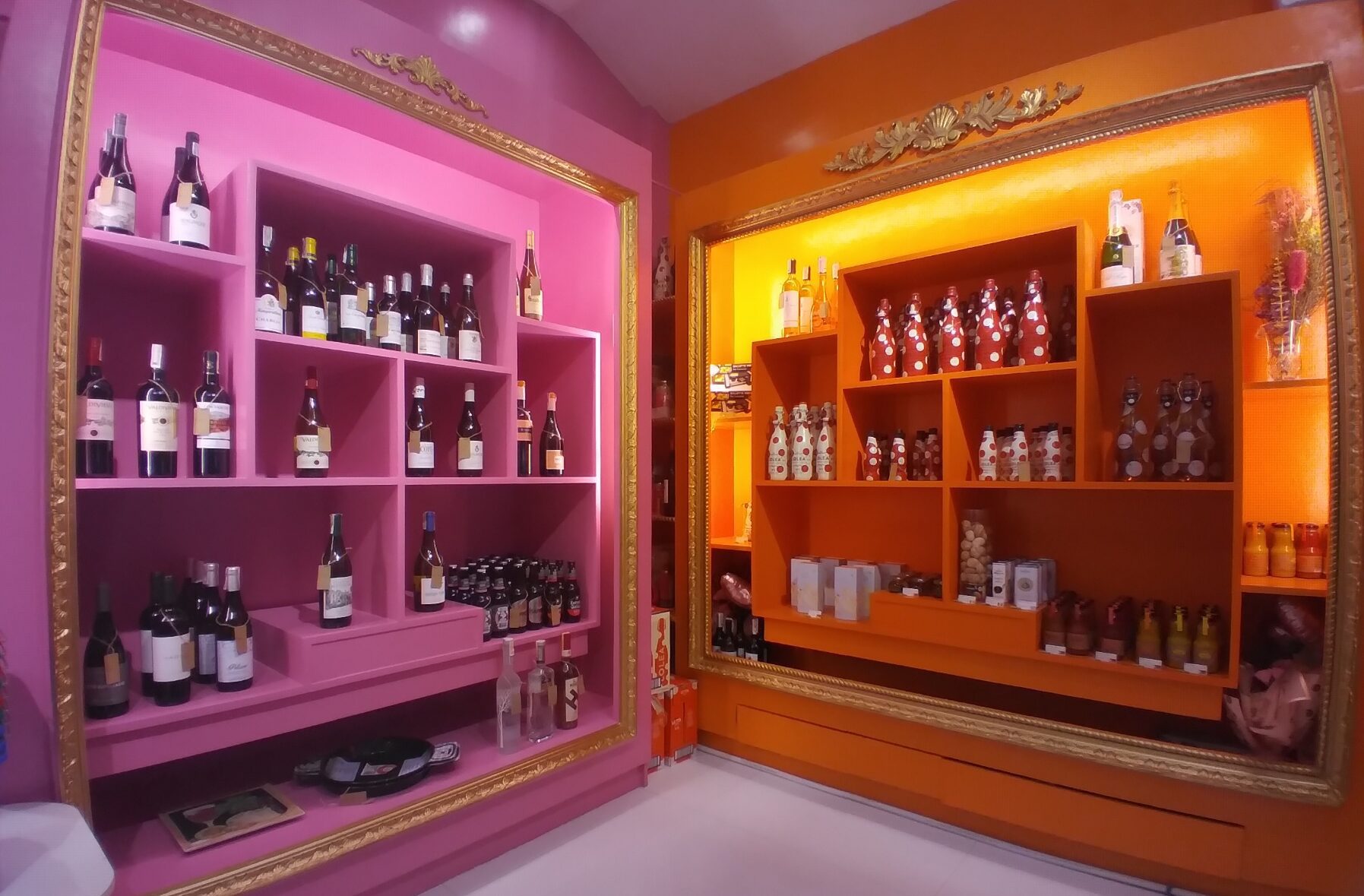 As someone with a limited palate and insufficient knowledge of wine, I had few expectations but a lot of questions. Monsieur Gras was very patient and answered our many questions. I was very happy to see Sapporo beer on the shelves since many of my students have recommended it to me. Now I've finally tasted it.
The wines are not that expensive. They have a good range to fit anyone's budget. You can definitely find something that suits your taste with the help of Monsieur Gras. The price of the to-go bottle is different though from ordering it to drink on site.
Our wine and cheese tasting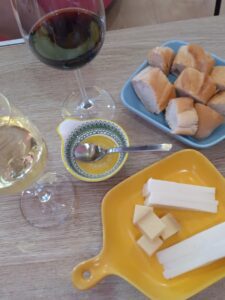 We decided to just have some wine on-site. We tried a cheese trio to go with it:
a Queso Tierno
a Manchego semi Curado
a Comté (12 months old)
Our drinks were:
Peñasol Chardonnay
Diego de Almagro Reserva, 2014  – a beautiful red wine from Valdepeñas in Spain
Sapporo Premium Beer
Monsieur Gras assured us they can arrange wine-tasting experiences anytime and they will adjust to suit the budget. The minimum number is a group of 4 and the price starts at 1,000 PhP per person.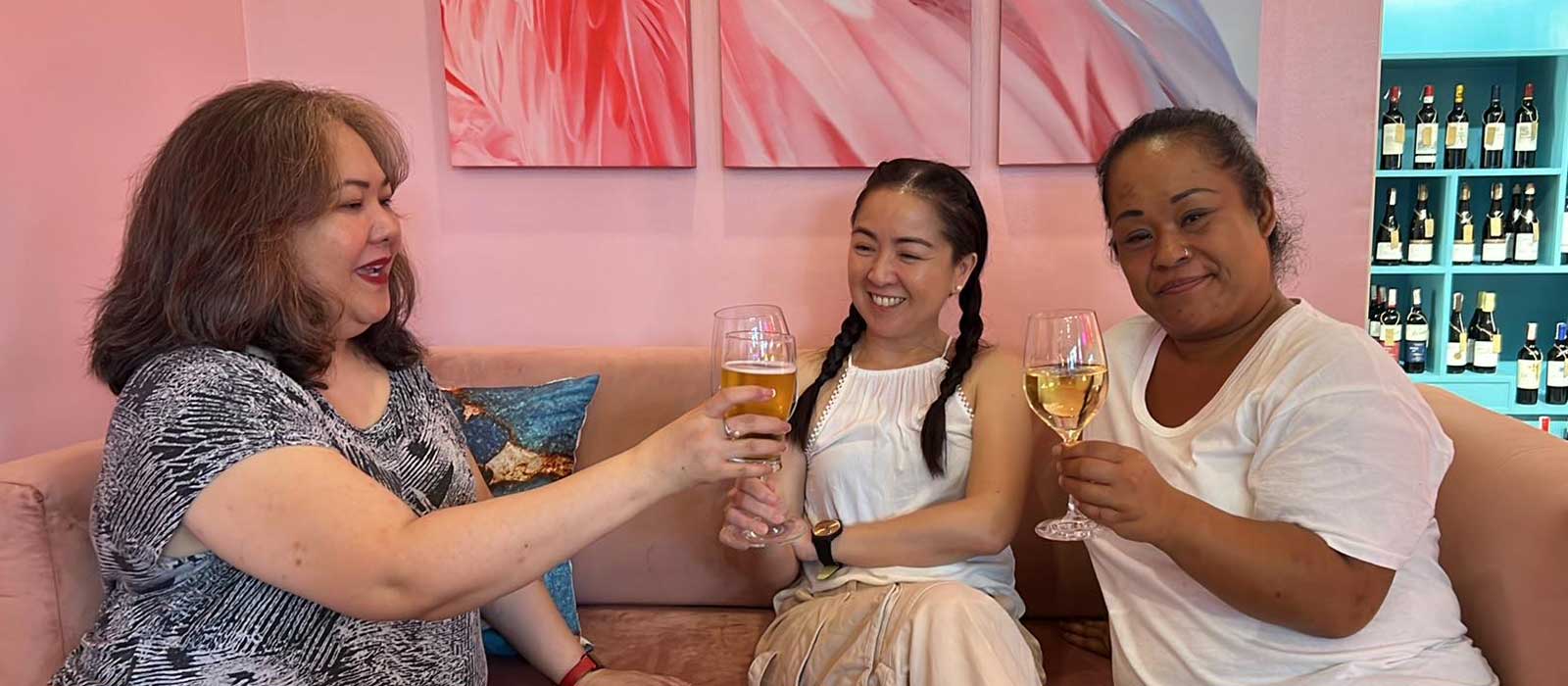 Conversation pieces
There are a lot of conversation pieces at H&T Wine Gallery. From the dress mannequin next to the sofa to the picture frame-style wine room, you can see the owners' sense of style. While the restroom with the disco ball and the interesting signs at the sink shows the owners' sense of humor.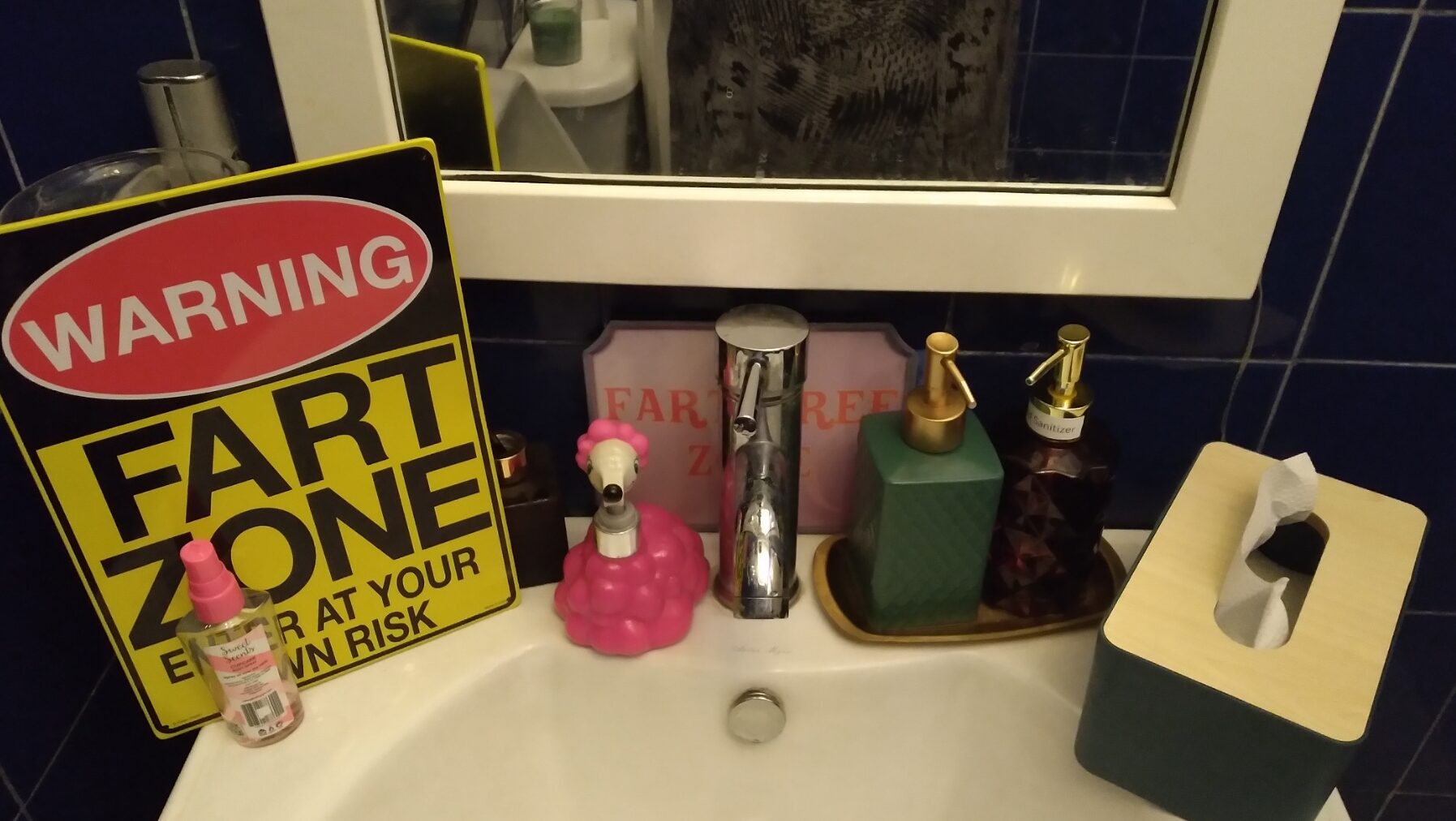 The plates all have a Philippine theme. You can get creative with the plates and take some interesting pics. It was fun playing with my food.
Sherlock wines
On their website, they have a section tagged Sherlock wines. This is their Locked Wine escape room. I hope we get to try this next time.
Welcome to The Locked Wine escape room! Each bottle has a lock and you need to find the combination to open it. You will enter into an interactive wine experience and solve the puzzles and riddles, to find the three digits code that opens your wine bottle.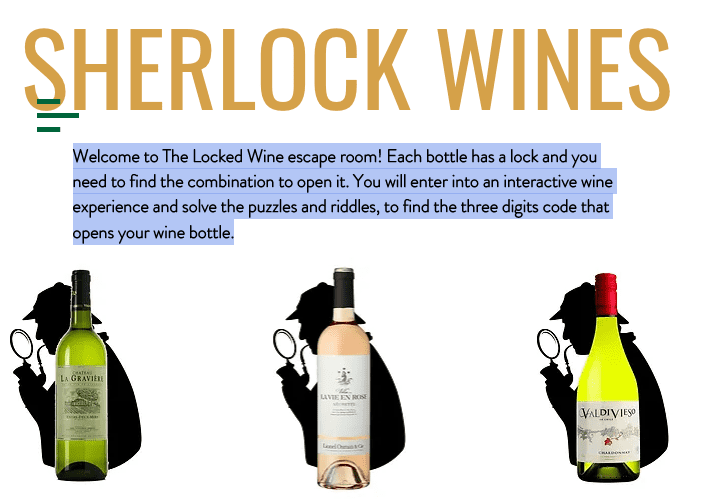 Thanks to Medal Angeles-Elepano for helping me take some of the pictures.