I have a confession to make.  This was actually the first Purefoods Ready to Eat Viand I experimented with but it didn't turn out well so I decided to redo it.  Since I only eat rice once a week now, I could only wait until my cheat day to make pork binagoongan rice properly. 🙂
The first time I made it I made the rookie mistake of cooking this dish in a pot over direct flame instead of the way I would normally cook rice.  It was a mistake because I was so worried about burning the rice at the bottom that I kept stirring it.  The end result was the pork slices crumbled.  It still tasted good but it wasn't presentable.  Usually, we steam our rice in a steamer but since it was being used I decided to bring out the rice cooker.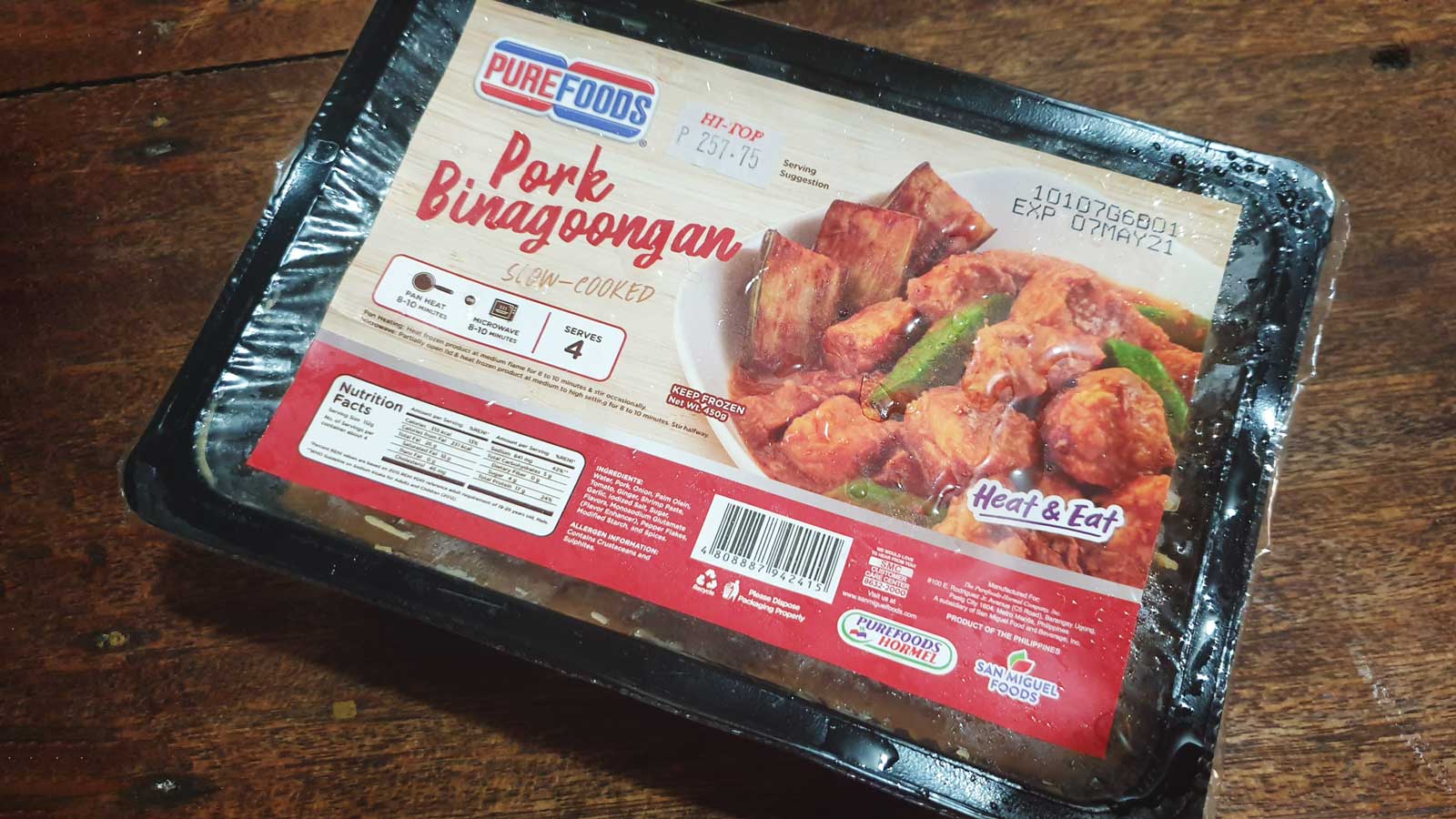 For this recipe, we will use the Purefoods Ready to Eat Viand: Pork Binagoongan.  I loved making this dish because it really stretched out and fed our entire family with rice to spare!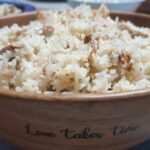 Print Recipe
Pork Binagoongan Rice
This is a quick and easy recipe
Ingredients
oil

3

cloves

garlic

minced

1

onion

sliced

1/2

can mushrooms

sliced

1

pack Purefoods Ready to Eat Viand: Pork Binagoongan chopped while frozen

3

cups

washed rice

3

cups

water

2

tbsps

butter
Instructions
In a wok, saute the garlic, onion, and mushrooms.

Add the pork binagoongan mix and simmer until it is melted.

Add the washed rice and mix properly. Be careful not to overmix or the meat will be shredded. You just want to make sure that all the rice is covered in the sauce.

Turn off the stove and transfer the content of the wok into the rice cooker and add the water. Cook.

Once the rice is cooked add the butter and fluff the rice.

Your pork binagoongan is ready to be served and eaten.
Notes
Pork binagoongan is usually served with eggplant. In this recipe, I did not include it as I happen to be allergic to eggplant but feel free to add it to your own. You can also add green onions at the end as a finishing touch.
It was delicious!  There was so much that each of us had about 1 to 1.5 cups each.  Since there was some leftover, my sister decided to jazz it up more by refrying it and adding light soy sauce and scrambled egg.  The only thing missing was the sliced green mangoes. 😀