Self-published author Vanessa Cruz-Zapanta hails from Bulacan. A registered author/writer of the National Book Development Board, she is a graduate of psychology from the University of Santo Tomas (UST) and received her certification in interior design from New Zealand. She joined Claret Seminary as a psychometrician and is currently connected with Merck and works with the Cardio Metabolic Sales Team.
The inspiration behind Mga Sulat na Para Sana Sa 'Yo.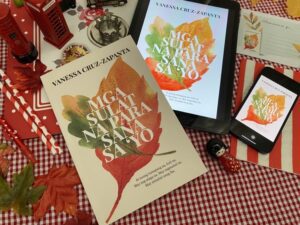 Mga Sulat na Para Sana Sa 'Yo was her 1st book, launched in October 2021. It's a collection of letters in English and Tagalog left unsent to persons of interest. They may not have been given because of circumstances like death, distance, or simply that their part of the story is over but reading it can somehow give them closure.
"I wrote my book and self-published it to tick it off my bucket list initially. I didn't realize that a lot of people would be able to relate to it," she shares. "The stories in the letters were real to them, and it hit the right spot. I wanted a title that intrigues and piques the reader's interest.  Maybe it became as popular as it is because of the title. Many are drawn to the dramatic and the romantic, I guess."
Why was this the right time to share this message with the rest of the world?
"Mental health issues are more rampant now.  Writing helps in mental health because it is an outlet.  It is one's creative outlet.  It is sharing with others what people want to see. It is inspiring people and changing how they see the world through one's eyes." 
Were you hesitant, or did you discover any therapeutic benefits from writing it down?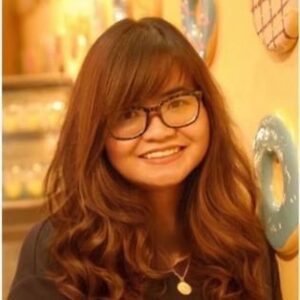 "I was never hesitant to write because it is my form of self-expression," she states. "Writing provides an outlet for expressing my thoughts, emotions, and creativity, helping people better understand themselves."
"Writing allows you to convey thoughts, ideas, and information clearly to others, enabling effective communication. Writing can help you organize your thoughts and analyze complex issues, facilitating problem-solving and decision-making."
"Writing nurtures your creative abilities, enabling you to explore new concepts, stories, or perspectives. Writing can promote self-awareness and personal growth. Writing can be a therapeutic activity, helping you manage stress and emotions. Writing allows you to leave a legacy through books, articles, or other written works that can influence and inspire others. Overall, writing is a versatile skill with personal, professional, and societal benefits."
Is there a line or passage from the book that stands out to you?
Editor's note: Translation below.
Sabihin mo na. Kahit hindi ka sigurado sa sagot. Mabuti nangmalaman mo ang sagot. Malay mo, mayroon din pala siyang mga tula at liham na sinulat para sa iyo. Pero huwag umasa, kasi puwedeng panlalamig ang iganti sa iyo.
Pero kung ako? Sasabihin ko. Handa akong masaktan o sumaya, pero hindi ako handang habang buhay na mag-isip kung ano ang maaaring naging. Iyon ang hindi ko kaya.
*Translation:
Say it already. Even if you're unsure what the answer will be. It's better if you get an answer. Who knows, she may also have poems and letters written for you. But don't count on it because she may just give you the cold shoulder.
But if it were me, I'd say it. I'm ready to get hurt or celebrate, but I'm not ready to wonder for a lifetime about what might have been. That's what I can't bear.
Takeaways
No matter how much you have accomplished in life, there are grueling moments in one's life that can make you quit.  But during those falls, it is important to try to stand up and face life head-on. The struggles that we are going through will pass; it will pass like a kidney stone, but it will pass.   
It is never too late to do something that takes your breath away. It is always imperative that we learn to be brave and say what we want before it is too late. When I write, I can inspire people as well and instill the attitude of gratefulness, whatever your present circumstance is to people. 
Advise for aspiring authors
Remember, before you can launch a bestseller, you must write it first. When you get to write your book, do a lot of marketing.  I am well known for this line: "Wag maging tamad, di ka naman sikat." (Don't be lazy; you are not famous.")
Social Media
Facebook Account: Mga Sulat na Para Sana sa 'Yo – MSPSY
Instagram Account: mspsy2021
MGA SULAT NA PARA SANA SA 'YO is available in
SOLIDARIDAD BOOKSHOP, 531 Padre Faura, Ermita,Manila