From a noisy cafe, Aiko and I got to know each other a little bit as she talked about a long-held dream – to be a published author.
Scribbles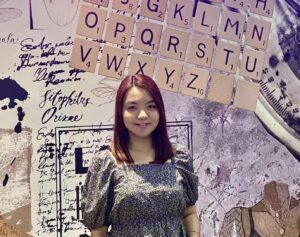 Aiko recalled that she started writing at about age seven, excitedly scribbling on any piece of paper she could find. She tried writing on Wattpad in 2012 but stopped.
She joined a memoir workshop, and this was where she was able to hone her skills and become confident enough to join calls for submission, starting with PaperKat Books. She said that was when she realized she wanted to be a real writer – not an aspiring writer, but a promising author (an inspiring reminder from Kath Eustaquio-Derla of PaperKat Books).
Writing habits
Aiko shared she writes every day and sets aside at least two days a week to work on her upcoming memoir. She definitely outlines with only the occasional detour when inspired to write a particular story.
Dystopia Manila – Heildus Body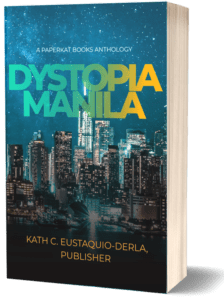 Aiko said she first dreamed of this story in high school. She saw Heildus Body as a robot soldier, a machine that could harm people, but chooses to help.
The story started with the idea of what if our environment becomes so toxic that the smog can kill us? Tia, our lead character, receives an enigmatic gift from her father—Heildus Body, a human AI designed to ensure survival. Please read Dystopia Manila for the rest of the story.
Her advice to promising authors
Follow your dream and passion. You may have started as a hesitant and frustrated writer (like Aiko), but know that all writers experience it. It's part of the journey, and follow your heart wherever it takes you – where it makes you grow, happy, and alive.
Book signing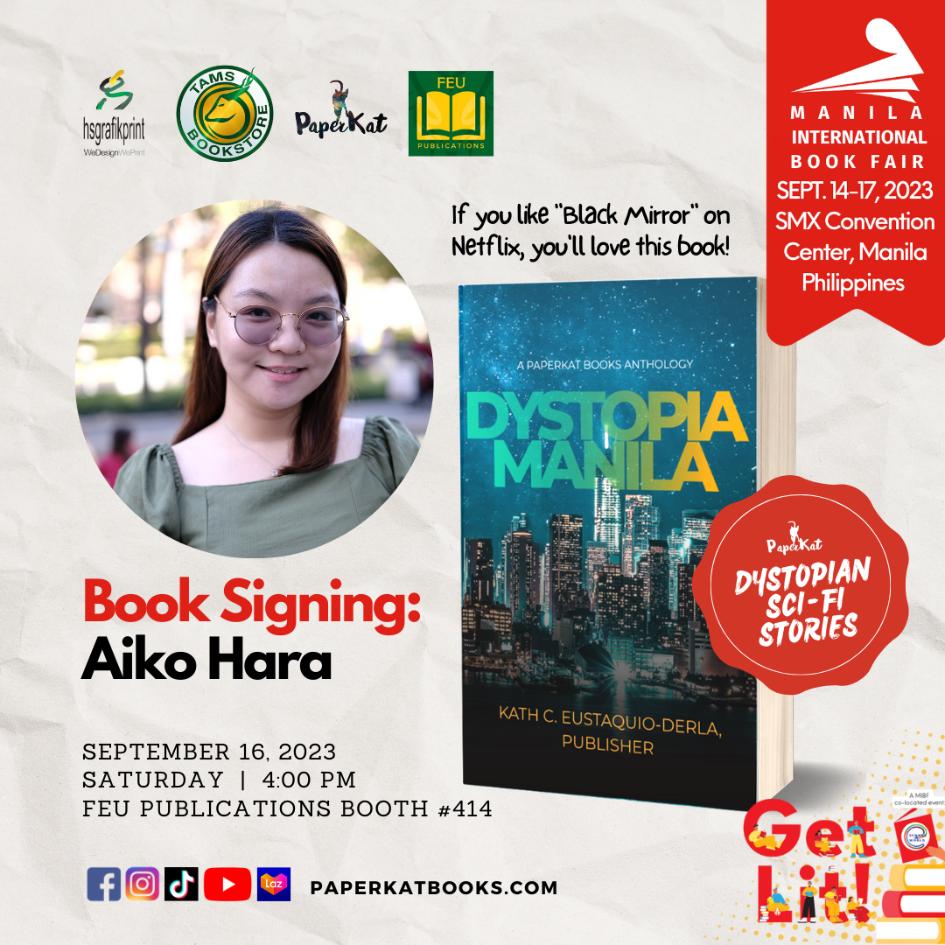 Aiko will be signing printed copies of Dystopia Manila at the Manila International Book Fair (MIBF) on Saturday, Sep 16, 2023, at 4 PM.